Third Friday Networking Lunch - February 2019
Friday, February 15, 2019, 11:30am-1:00pm CST
Speaker: Peter Hanik, MBA, PE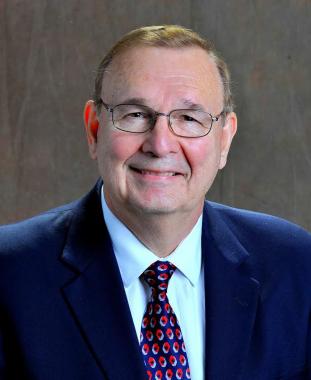 Pete is President and founder of Pretium Innovation specializing in intellectual property and team-based innovation systems to create sustainable value. Pete has developed proprietary on-site and on-line services for innovation methods in business strategy, business process redesign, capital efficiency improvement, product concept development, intellectual property enhancement and technology roadmapping. Pete was also President, Technology at Reliance Industries, Mumbai, where he led research and development programs in refining, petrochemicals and polymers with a staff of about 300 professionals. Prior to that, Pete was Senior Vice President of Technology, (Research & Development, Quality and Health Safety & Environmental and e-Business) at Millennium Chemicals, President and CEO of Millennium Petrochemicals, Vice President Chemicals & Supply Chain at Quantum Chemical, Vice President Reengineering and Information Systems at Quantum Chemical, Director Applied Research & Technical Service at Quantum Chemical, Regional Sales Manager at Northern Petrochemical, Engineering Manager at Northern Petrochemical and Production Superintendent at Northern Petrochemical.
Pete holds a B.S. in Chemical Engineering from Illinois Institute of Technology and an MBA from the University of Chicago. Pete is active with the American Fuel & Petrochemical Manufacturers Association (AFPM) and has served as a member of Executive Committee, Board of Directors, Steering Committee, Petrochemical Committee (Chairman), and Program Chairman for the 2002 International Petrochemical Conference. Pete has served as a member of the American Institute of Chemical Engineers Industrial Advisory Board 2002 – 2004. Pete is a Registered Professional Engineer (Nebraska).
Topic: Functional Contradictions: Insights into Process Improvement Opportunities
As process engineers we are often given a specific problem to solve. But our broader mission is to find ways to make things "faster, better, cheaper". Process Intensification is a recent trend that outlines areas of opportunity such as thermal intensification, mixing & mass transfer, chemical separation & crosscutting technologies, and other opportunities. Another approach discussed in this talk is to look for contradictions within the chemical process. A contradiction occurs when one action produces a useful result but also a harmful effect. For example, a chemical reaction may proceed at a higher rate if temperature is increased, but the increased temperature results in more unwanted byproducts. The usual approach is to optimize around the contradiction using tools like six-sigma. In this case we would calculate the economic benefit produced running the reaction at varying temperatures and select the temperature that yields the maximum benefit. But what if we could resolve the contradiction and escape the compromise? Such a solution could result in a breakthrough creating sustained economic advantage. Not all contradictions can be resolved but there are many examples in the chemical industry where resolution of a contradiction resulted in significant and long term benefits. This talk will discuss ways to identify contradictions that could lead to significant process improvement and it will also discuss how to create potential resolutions for contradictions.
Costs:
There is no registration fee. The lunch menu ranges from $8 to $12, and the South Texas Section will subsidize lunches by $5 per attendee.STS members as well as non-members are welcome to attend. We only request that you pre-register at the STS-AIChE.org website so we can get an accurate head count for the restaurant.
Have suggestions, ideas, comments or want to recommend a speaker for future TFNF events? Please contact David Alexander at 832-372- 2926 or davidalexanderlaw1249@gmail.com. Alternative contact = William Pittman williampittman@micropackamericas.com.
Need career advice or guidance? STS is now offering a free mentoring service for its members, courtesy of our panel of senior member volunteers. For more information, contact jkumana@aol.com.