Third Friday Networking Lunch – August 2019
Friday, August 16, 2019, 11:30am-1:00pm CDT
Speaker: Jim Coffey, PE, ExxonMobil Chemical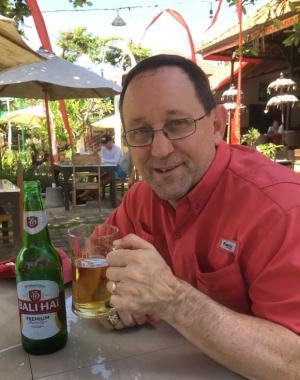 Jim Coffey received a BS in Chemical Engineering in 1985 from Texas Tech. He started his career with Eastman Chemical, joined ExxonMobil Chemical in 2000 and has held various positions in the area of Process Control, Lab Management, Strategic Market Research, New Product Development and Application Technology Development. More recently, Jim has been instrumental in the commercialization of novel polymers for hot melt adhesive applications.

His key strengths are working with customers, strategic planning, and out of the box idea generation and implementation. He gravitates toward new things: plant startups, new products and markets, and pilot plants.

Husband of Kim (34.94 years) and the father of 5 adult children, he enjoy chess, soccer, brewing beer, playing with grandkids, large amounts of strong coffee, and writing checks for tuition and weddings.
Topic: Things I Have Learned in 35 years That I Wish I Had Known at Age 22
Building your career, advice for: finding a new or better job, navigating company politics, finding mentors (within company and external), building professional network, finding expert resources for specific technical problems, intellectual property, employment contracts, ethics, presentation skills, project management skills, leadership, etc.
Have suggestions, ideas, comments or want to recommend a speaker for future TFNF events? Please contact William Pittman williampittman@micropackamericas.com.