Texas Industrial Water Management Forum & November 2015 Dinner Program
Thursday, November 5, 2015, 3:30pm MST
Bronze Sponsor

Exhibitor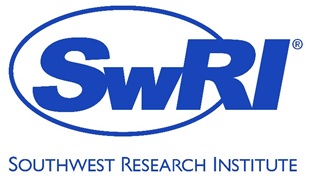 Location: Brady's Landing (8505 Cypress Street, Houston, TX 77012)
Forum Registration and Visit with Exhibitors: 3:30pm – 4:00pm
Water Management Forum: 4:00pm – 6:00pm (See program below)
Networking and Exhibition: 6:00pm - 7:00pm
Dinner: 7:00pm - 9:00pm (See details below)
Speakers and Topics
Speakers will present for 20 minutes each, followed by a panel discussion and questions from the audience.
Forum Moderator
Frank Roberto, ExxonMobil, Chair, Chemical and Refining Advisory Committee, Texas IOF
Water Challenges in Refining and Petrochemicals and Industry Response
David A. Cody, NALCO Champion
Evaluation of Impacts on Energy and Plant Profitability of Responses to Water Curtailment
Kathey Ferland, University of Texas
Peter Phelps, Phelps Engineering
Are You Draining Energy with Your Water?
Pramod Bengani, Business Unit Leader, Ascend Performance Materials
Water Sustainability – Driver to Reduce Cooling Water Consumption in Industrial Facilities
Eberhard Lucke,CH2M Hill OG&
There is no cost for attending the Water Forum; however, pre-registration is requested so that we can provide adequate facilities.
If you are interested in exhibiting at the event, contact Kelly Richardson, STS-AIChE, at sts-chair@aiche.org or 832-954-6055.
Funding for the Water Management Forum is provided by the Texas State Energy Conservation Office of the Texas Comptroller of Public Accounts.
Please register and pay for the dinner separately. Details are provided below for the dinner program.
To see the complete Water Forum Program details, including presentation abstracts, please visit the Texas Industries of the Future.
Social Hour & Dinner Program
Dinner Presentation: Challenges in Future Energy and Chemicals
Gold Sponsor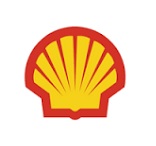 Speaker: Joe Powell, Shell Chief Scientist
Social Hour: 6:00pm - 7:00pm
Dinner: 7:00pm - 9:00pm
PRE-REGISTRATION WILL REMAIN OPEN UNTIL WEDNESDAY NOVEMBER 4TH AT 12PM CST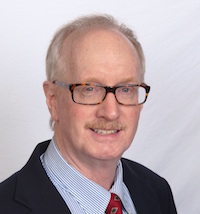 Joe Powell (Joseph B. Powell, Ph.D.) is a Fellow of the American Institute of Chemical Engineers, and has been Shell's Chief Scientist - Chemical Engineering since 2006. In 1988 he joined the Process Development Department at Shell Technology Center Houston, where he has led major R&D programs in new chemical processes, biofuels, and enhanced oil recovery, in addition to a Hunters innovation group. Dr. Powell has been granted more than sixty U.S. patents and several industry awards, including the A. D. Little Award for Chemical Engineering Innovation (AIChE 1998), R&D100 Award (R&D Magazine) and American Chemical Society Team Innovation Award (2000), U. Wisconsin College of Engineering Distinguished Achievement Award (2009), AIChE Process Development Division Service Award (2012). He is co-editor and chapter author for the book Sustainable Development in the Process Industries: Cases and Impact, John Wiley & Sons, New York (2010), and has served AIChE in various roles including Process Development Division Programming chair, Spring Meeting Program Chair (2015) and Co-Chair (2012), Chemical Technology Operating Council, Executive Board Programming Committee, Pilot Plants 12B Area Chair, Shale Gas and Sustainability Topical Chairs. He currently serves on the U.S. National Academy Board on Chemical Sciences and Technology, editorial committee of Annual Review of Chemical and Biological Engineering, and is currently a nominee for Board of Directors for AIChE. Dr. Powell obtained a Ph.D. in Chemical Engineering from the Univ. of Wisconsin-Madison (1984), following a B.S. in Chemical Engineering from the Univ. of Virginia (1978).
Abstract
Despite the current downturn, global demand for energy will likely double by 2050, driven by increasing population and affluence especially in emerging economies. While fossil fuels will continue to underpin the energy supply for the near future, concern over impact on climate change continues to grow, driving interest in expanded use of renewables and development of carbon capture and sequestration or re-use solutions. "Fracking" is providing new opportunities for use of natural gas for electrical power and for conversion to chemicals and liquid fuels, while Water-Food-Energy form a Nexus among available resources. Emissions beyond CO2 are impacting global and local choices in transportation, while expectations for responsible product stewardship and process operations have never been higher. It's a time of great opportunity for our profession in providing the chemistry and engineering solutions sought by our stakeholders in meeting this diverse array of challenges.
| | | | | |
| --- | --- | --- | --- | --- |
| | Pre-Registration (Members) | Pre-Registration (Non-Members) | At the door (Members) | At the door (Non-Members) |
| Regular/Retired | $15 | $20 | $25 | $30 |
| Student/Unemployed | $10 | $15 | $20 | $25 |
NOTE: Those who are bringing guests, please list the quanity in your paypal cart to represent you and your guest(s). For example, if you are inviting a guest, please indicate with a quanitity of 2, select "update" and then proceed to checkout.