Texas Industrial Energy Management Forum & April 2017 Monthly Dinner Meeting
Thursday, April 6, 2017, 3:00pm-9:30pm CDT
"Onboarding & Training Millennials: Trends, Challenges & Rewards"
SILVER SPONSORS


BRONZ SPONSORS / EXHIBITORS


Location:
Brady's Landing (8505 Cypress Street Houston, TX 77012)
Schedule:
3:30PM - 4:00PM Forum Registration and Visit with Exhibitors
4:00PM - 6:00PM Energy Management Forum
6:00PM - 7:00PM Networking and Exhibition
7:00PM - 8:00PM Dinner
8:00PM - 9:30PM Dinner Presentation/Speaker
Registration Details: Registration for the forum and dinner are separate. To register for the forum please visit http://texasiof.ceer.utexas.edu/tiof/aprilforum2017.asp. To register for the dinner please see below.
Texas Industrial Energy Management Forum
Has your company hired or is it planning to hire young professionals as it prepares for the retirement of its Baby Boomers (individuals born between 1946 and 1964)? If so, effective transfer of institutional knowledge and training of these young professionals in the energy management best practices your company employs is probably high on your priorities. More and more, managers and senior personnel within companies are discovering different challenges in onboarding and training the Millennial generation – individuals born between 1980 and 2000 – than previous generations.
In 2015, Millennials comprised more than one-third of the workforce. So understanding these challenges and identifying onboarding and training methods/approaches that have proved successful with the millennial generation will be critical to the continued success of your energy management program, the future of your company and minimization of this expense. In this forum, you will hear from representatives from companies who will share their experiences, lessons learned and solutions as they have worked their way through this critical business issue.
Panelists will provide a 20 minute presentation on the forum topic followed by a panel discussion and Q&A from the audience.
Full Program at: http://texasiof.ceer.utexas.edu/
Panelists
Stephen Garrett
Manager, Texas Territory
TLV Corporation
Kelley Hicks
HR Talent Manager - Chemical Plants
The Goodyear Tire & Rubber Company
Ed Kubis
Process Engineer, Heat Transfer & Energy Section
Exxon Mobil Research and Engineering
Susan McDonald
Functional Development Manager
Chevron Phillips Chemical Company

Registration:
There is no cost for attending the Energy Forum; however, pre-registration is requested so that we can provide adequate facilities.
To register, go to http://texasiof.ceer.utexas.edu/tiof/aprilforum2017.asp
Exhibiting:
If you are interested in exhibiting at the event, contact David Rosenthal (sts-chair@aiche.org).
Funding:
Support for the Texas Industrial Energy Management Forum is provided by the State Energy Conservation Office of the Texas Comptroller of Public Accounts.
Networking and Exhibition Session, 6 – 7 pm
A number of companies who bring value to energy efficiency in the process industries will have tabletop exhibits set up as a focal point for a networking session. A cash bar will also be available.
April 2017 Monthly Dinner Meeting: Process Overpressure Protection - Challenging Yesterday, Today and Tomorrow
Abstract
For most process and utility systems, the last line of defense against overpressuring equipment is the relief system. While the basic concepts of overpressure protection have been the same for several decades, there are still too many overpressure incidents, with some leading to explosions, fires and fatalities.
Case histories of overpressure scenarios and relief system design issues will be presented, with design traps and tips for each case history.
About the Speaker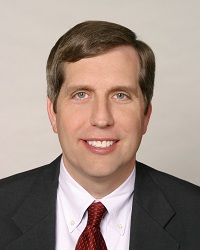 James Turner is an Executive Process Director in Fluor's Sugar Land Office.
He has more than 25 years of experience in process design for a wide range of projects in the refining and gas processing industry, in domestic and international locations.
He has published and presented many technical articles about process design and project execution, and holds patents for a combined hydrotreater process design. He has served as a Panelist at the NPRA Q&A and Technology Forum.
Active in several professional organizations, he is a Fellow of the American Institute of Chemical Engineers (AIChE), and has served as Chair Elect, Chair, and Past Chair of the South Texas Section of AIChE. He is also a Trustee on the AIChE Foundation Board, and has held several positions with AIChE, including member of the Executive Board Programming Committee, and several positions with the Fuels and Petrochemicals Division, including Chair of the Division, Director, Newsletter Editor, and Treasurer. In 2012 he received the Fuels and Petrochemicals Service Award for distinguished service to the division and industry.
He is a graduate of Texas A&M University with a bachelor's degree in Chemical Engineering. He serves on the Texas A&M Chemical Engineering Department Industry Advisory Council and the Texas A&M TEES Industry Advisory Council, and has been inducted into the Texas A&M Chemical Engineering Academy of Distinguished Alumni.
Presentation Pricing and Advanced Registering
| | | | | |
| --- | --- | --- | --- | --- |
| | Pre-Registration | Pre-Registration | At the door | At the door |
| | Members | Non-Members | Members | Non-Members |
| Regular/Retired | $25 | $35 | $35 | $40 |
| Student / Unemployed | $15 | $20 | $25 | $30 |
NOTE 1: Those who are bringing guests, please list the quantity in your paypal cart to represent you and your guest(s). For example, if you are inviting a guest, please indicate with a quantity of 2, select "update" and then proceed to checkout.
NOTE 2: Those that register after 48 hours prior to the meeting should bring their receipt to the meeting and will not receive a pre-printed name badge