STS AIChE & TIEEP May 4th 2023 Water Forum
Thursday, May 4, 2023, 4:00pm CDT
Please join the South Texas Section on May 4th for our monthly workshop and dinner meeting at San Jacinto College Center for Petrochemical, Energy, and Technology at 901 Fairmont Parkway in Pasadena, Texas 77507. The workshop will be the 2023 Water Forum, co-hosted with TIEEP (Texas Industrial Energy Efficiency Program). The keynote for the STS-AIChE dinner will be delivered by Dr. Santiesteban.
4:00PM - 6:00PM Water Forum (2 PDHs)

6:00PM - 6:45PM Social Networking Time

6:45PM - 7:15PM Dinner & Announcements

7:15PM - 8:00PM Announcements and Awards

8:00PM - 9:00PM Keynote Presentation by Dr. Santiesteban, New Directions for Chemical Engineering
Water Forum Registration
The Water Forum is free to attend.
AIChE Dinner Registration
Dinner Registration Fees
Registration Fees

Early Bird Registration

(Before April 4th)

Regular Registration

Late Registration

(April 27th and After)

 Water Forum Only

$0

$0

$0

STS member

$43

$48

$58

Non-member

$48

$53

$68

STS YP member

$38

$43

$53

STS student member

$33

$38

$48
Keynote Presentation
New Directions for Chemical Engineering
Abstract
Over the past century, the work of chemical engineers has helped transform societies and the lives of individuals, from the synthetic fertilizers that helped feed the world to the development of novel materials used in fuels, electronics, medical devices, and other products. Chemical engineers' ability to apply systems-level thinking from molecular to manufacturing scales uniquely positions them to address today's most pressing problems, including climate change and the overuse of resources by a growing population.
New Directions for Chemical Engineering details a vision to guide chemical engineering research, innovation, and education over the next few decades. This report calls for new investments in U.S. chemical engineering and the interdisciplinary, cross-sector collaborations necessary to advance the societal goals of transitioning to a low-carbon energy system, ensuring our production and use of food and water is sustainable, developing medical advances and engineering solutions to health equity, and manufacturing with less waste and pollution. The report also calls for changes in chemical engineering education to ensure the next generation of chemical engineers is more diverse and equipped with the skills necessary to address the challenges ahead.
About the Keynote Speaker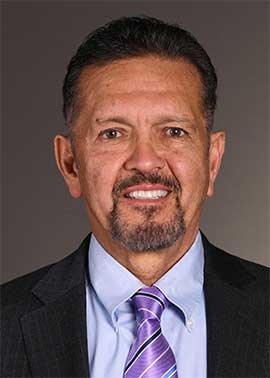 Jose G. Santiesteban PhD
Council Member and Board of Trustees, National Academy of Engineering (NAE)
Dr. Santiesteban is currently a Council Member and Board of Trustees of the National Academy of Engineering (NAE). He retired from ExxonMobil, where he served for more than 30 years in a number of technical leadership and management roles. His last assignment was as a strategy manager for ExxonMobil Research and Engineering Company. In this role, he led a team for developing strategic technology direction, providing research guidance, and ensuring the robustness of the research and development portfolio. His expertise in heterogeneous catalysis includes design, synthesis, physical-chemical characterization of novel catalytic materials, and reaction mechanisms and kinetics. Dr. Santiesteban is an inventor or co-inventor on more than 85 U.S. patents and the editor of two special catalysis journals. He has led and made significant technical contributions to the discovery, development, and commercialization of more than 20 novel catalyst technologies deployed worldwide for the production of high-performing lubricants, clean fuels, and petrochemicals. Dr. Santiesteban was elected a member of the National Academy of Engineering (NAE) in 2016, and The Academy of Medicine, Engineering and Science of Texas (TAMEST) in 2018. He has received multiple awards, including the Society of Hispanic Professional Engineers 2018 Innovator Award and technical and leadership awards within ExxonMobil Research and Engineering Company and Mobil Research and Development Company. Dr. Santiesteban is a board member of the Board on Energy and Environmental Systems (BEES) of the National Academies of Sciences, Engineering, and Medicine (NASEM) and a senior member of the American Institute of Chemical Engineers and the North American Catalysis Society.
He has served on the advisory board of various academic and research institutions around the world. Dr. Santiesteban served as a member of the committee on "Chemical Engineering: Challenges and Opportunities in the 21st Century", a study sponsored by the National Academy of Sciences, Engineering, and Medicine (NASEM)
He received a B.S. degree in chemical engineering from the Instituto Tecnológico de Chihuahua (1979, summa cum laude), an M.S. degree in chemical engineering (1981) from the Instituto Tecnológico de Ciudad Madero, and a Ph.D. degree in physical chemistry from Lehigh University (1989), Bethlehem, PA.
Pre-Dinner Water Forum (2 PDHs Available)
Topic
Energy Efficiency and Decarbonization in the Industrial Use of Water
Overview
Water, energy, and carbon emissions are inextricably linked, and opportunities abound to improve energy efficiency while saving water and decarbonizing. In this hybrid event, industry experts and suppliers present cutting edge tools, strategies, and examples for attaining these integrated objectives, both in existing manufacturing facilities and in new plants with emerging technologies.
Presentation 1
Designing pump systems to reduce energy consumption toward greater sustainability
Abstract
This presentation will provide an overview of pump curves and how they can be used to identify efficiency improvement opportunities, including the Pump Savings Calculator and the HI Energy Rating, with examples. It will also review the Pump Industry Fundamental Body of Knowledge and Pump System Fundamentals, Pump System Optimization and Assessment and Pump System Professional Assessment courses.
About the Speaker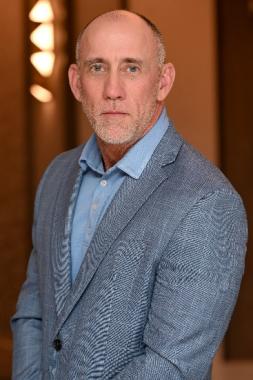 Matthew C. Derner
Manager, Business Development, Education & Training Resources, Hydraulic Institute / Pump Systems Matter
Matthew holds a leading role in promoting pump system related programs that deliver energy efficiency in commercial and industrial settings. Additionally, he is responsible for managing Pump Systems Matter (PSM), HI's training subsidiary, and for the overall promotion and growth of the Hydraulic Institute's portfolio of training and certification programs that focus on pump system optimization, and efficiency.
Matthew has a strong background in global sales of pumps, drives and various rotating equipment in both the manufacturing and distribution segments, with an emphasis on energy efficiency and total cost of ownership.
Presentation 2
Streamlining the Search for Energy Savings in Utilities
Abstract
Industrial utilities are the giant, "Frankensteined", site-spanning monsters that keep the proverbial lights on for the myriad of processes at a refinery or chemical plant. Years of expansion, increasing demands, and tighter budgets have left utility systems strained but abundant with opportunity for energy savings. This presentation will discuss the cultural and technical foundation of a continuous improvement approach, ensuring utility engineers have the right tools, data, and expertise at their fingertips to streamline the search for saving energy and water.
About the Speaker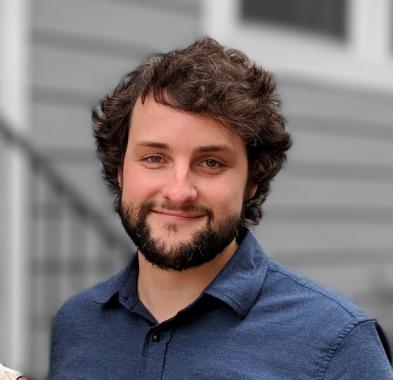 Clayton Harris, PE
Engineering Manager, Hydrus Works, LLC
Clayton joined Hydrus in 2018 and has overseen and directly worked on over 40 utility improvement, troubleshooting, and operational improvements projects for steam, air, cooling water, firewater, and other utility systems during his time with the company. He is a licensed Professional Engineer for thermal and fluid systems.
Presentation 3
DETAILS PENDING – CHECK BACK SOON
Sponsors