STS AIChE & TIEEP March 16th 2023 Spring Energy Forum
Thursday, March 16, 2023, 4:00pm CDT
Please join the South Texas Section for our monthly dinner meeting. We will co-host with TIEEP (Texas Industrial Energy Efficiency Program) the 2023 workshop Spring Energy Forum. The dinner keynote will be delivered by Dr. Billy B Bardin, 2023 AIChE National President.
4:00PM - 6:00PM Spring Energy Forum (2 PDHs)

6:00PM - 6:45PM Social Networking Time

6:45PM - 7:15PM Dinner & Announcements

7:15PM - 8:00PM Announcements and Awards

8:00PM - 9:00PM Keynote Presentation by Dr. Billy B Bardin, State of AIChE and Vision for the Future
Spring Energy Forum Registration
The Spring Energy Forum is free to attend.
AIChE Dinner Registration
Dinner Registration Fees
Registration Fees

Early Bird Registration

(Before February 16th)

Regular Registration

(February 16th and after)

Late Registration

(Monday, March 6th and After)

 Spring Energy Forum Only

$0

$0

$0

STS member

$43

$48

$58

Non-member

$48

$53

$68

STS YP member

$38

$43

$53

STS student member

$33

$38

$48
Keynote Presentation
State of AIChE and Vision for the Future (1 PDH)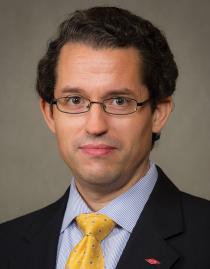 Dr. Billy B. Bardin, P.E.
2023 AIChE President
Dr. Billy B. Bardin, PE, is the 2023 AIChE National President and the Global Digitalization Director at Dow. He joined Union Carbide/Dow in 2000 and has held global leadership roles in research, development, and manufacturing. He developed and commercialized technologies including catalytic processes for feedstocks/derivatives, processes for olefins production, and digital manufacturing. Dr. Bardin created new approaches for promoting technical excellence and fostering career development.
Dr. Bardin served on AIChE's Board of Directors (2017–2019) and chaired the Audit Committee. He also served on the Career and Education Operating Council (CEOC) and the managing board of the Center for Chemical Process Safety (CCPS). He is a Trustee of the AIChE Foundation, a leader of the Catalysis and Reaction Engineering Div., and a member of the South Texas and Eastern North Carolina sections. He is a leader in the Licensing and Professional Development Committee and the Disabilities Outreach and Inclusion Community. Dr. Bardin was the founding Chair of AIChE's RAPID Manufacturing Institute. He is a Fellow and Life Member of AIChE.
Dr. Bardin holds a BS ChE from North Carolina State Univ. (NCSU) and MS/PhD ChE from the Univ. of Virginia (UVA). He is a Professional Engineer in West Virginia. Dr. Bardin is a leader on academic and industrial boards at Purdue Univ., NCSU, UVA, the MxD manufacturing institute and the Journal of Advanced Manufacturing & Processing. He has been recognized numerous times, most recently as a Visionary Leader by the National Association of Manufacturers.
Pre-Dinner Spring Energy Forum (2 PDHs Available)
Topic
Energy Efficiency and Decarbonization for the Process Industries
Abstract
Decarbonization has become an imperative for the process industries, and energy efficiency has long been recognized an essential strategy to help achieve decarbonization. Unlike other approaches, energy efficiency inherently reduces operating costs while it decreases emissions, so it offers a positive return on investment, even without factoring in environmental benefits. The presentations in our Spring Energy Forum address a new DOE initiative to support energy efficiency and decarbonization in energy intensive industries, particularly in industrial systems such as steam and process heating; decarbonization through electrification; and use of hydrogen in gas turbines as another means of decarbonizing industrial processes.
Presentation 1
Technical Assistance for Energy Intensive Manufacturers
Speakers
Robert Bruce Lung – Senior Technical Advisor, BGS, Inc.
Senthil Kumar – Technical Account Manager, US DOE's Better Plants Program.
Presentation 2
Decarbonizing Energies & Chemical Plants with Electrification & Digitization
Speakers
Yasmine McColl – Global Business Development Leader for the Chemicals Segment, Schneider Electric
Shebin Jalal - Chief Solution Architect and Global Process Electrification Leader - Energies and Chemicals, Schneider Electric
Presentation 3
Hydrogen Power with Gas Turbines
Speakers
Jorge Lopez – Power Systems Development Manager, Siemens Energy
Ricky Dharani – Business Development Director, Siemens Energy
Silver Sponsors


Gold Sponsors