STS AICHE Third Friday Professional Development Webinar
Friday, April 16, 2021, 10:30am-11:30am CDT
Speaker : Justin Conroy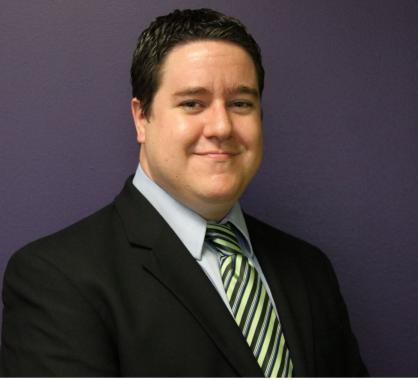 Biography
Justin V. Conroy is a General Manager for Radix Engineering and Software and is currently responsible for all Koch Industries accounts, including Georgia-Pacific, Flint Hills Resources, INVISTA, Koch Ag & Energy Solutions, and Guardian Glass, as well as the Kimberly-Clark and Cargill accounts. He received his Bachelor of Science degree in Chemical Engineering from the University of Houston, Cullen College of Engineering, in 2011.
In his professional career, Justin started off by working as a Refining and Chemical Process Safety Consultant at Siemens Energy, Inc. where he increased the efficiency of project teams by championing the modification of several inefficient work processes and created several software-based tools to reduce the cost of project execution. After being promoted to Product Manager of the globally used Process Safety Pressure Protection Manager (PS PPM®) software, he was responsible for customer requirements gathering, specification, and oversight of the team's execution and quality process.
Since Justin moved to Radix Engineering and Software in 2015, he has participated in all manner of projects in multiple industries (Oil & Gas, Petrochemicals, Metals & Mining, and Pulp & Paper) ranging in scope from topics such as engineering troubleshooting, computation fluid dynamics, custom software development, advanced process control, operational intelligence platform implementation, data analytics, and machine learning application development projects.
Justin is a self-taught software development hobbyist and financial planning enthusiast. In his spare time, he develops mobile, desktop, and web applications for various for-profit and non-profit organizations and makes YouTube videos about personal finance topics such as retirement planning, investments, wealth management, budgeting, and credit cards.
Title
How To Successfully Create A Digital Transformation Roadmap
Abstract
Digital transformation can be a tough pill to swallow for a lot of organizations due to the cost and/or lack of direction. Organizations often want to jump from having systems where no data is collected, straight to doing analytical modeling for prescriptive analytics! And because the gap between where an organization wants to be compared to where they are today is so large, it is often a daunting proposition. In this webinar, Radix will discuss their pragmatic methodology for developing transformation road maps for Industry 4.0 topics that can help communicate not only the plan for transformation, but also the end goal value proposition. This will include discussions on how to effectively set organizational goals, how to determine where an organization is today, and how to prioritize certain actives ahead of others.