STS AIChE September 2018 Monthly Dinner Meeting
Thursday, September 6, 2018, 5:30pm-9:30pm CDT
September 6, 2018 Dinner Presentation: North America: A future LNG superpower?
Schedule
5:30PM - 6:30PM Workshops
6:00PM - 6:30PM Social/Networking Time
6:30PM - 7:20PM Dinner and STS Announcements
7:30PM - 8:30PM Dinner Presentation/Speaker
Abstract
In less than a decade, the shale revolution has dramatically transformed North America from the largest energy consumer to one of the fastest growing energy exporter. Amongst all the commodities that are now exported, LNG is one where North America can be a truly global player. This presentation will identify and discuss key drivers, global demand, supply, technology, and projects.
Speaker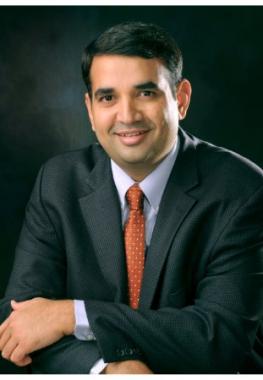 Uday Turaga is Founder & CEO of ADI Analytics, a management consulting firm based in Houston, Texas, and specializing in oil and gas, energy, and chemicals.
Through 19 years of industry experience gained at ExxonMobil, ConocoPhillips, Booz & Company, and ADI Analytics, Turaga brings deep commercial and technical expertise in oil and gas, coal, renewables, and chemicals. Turaga has led ADI Analytics for the past nine years and through 300 projects for over 100 clients including ExxonMobil, Shell, Saudi Aramco, BASF, GE, Honeywell, and U.S. Department of Energy.
Turaga holds a PhD in fuel science from Penn State and an MBA from the University of Texas at Austin. In addition to authoring over 100 papers and patents, he has been recognized by the U.S. National Academy of Engineering, the American Chemical Society, and the Penn State Alumni Association. Finally, Turaga has been featured in the Wall Street Journal, National Public Radio, and Bloomberg, and is a frequent speaker on energy issues at conferences and events globally.
For more information, please visit www.adi-analytics.com.
Presentation Pricing and Advanced Registering
| | | | | |
| --- | --- | --- | --- | --- |
| | Pre-Registration | Pre-Registration | At the door | At the door |
| | Members | Non-Members | Members | Non-Members |
| Regular/Retired | $25 | $35 | $35 | $40 |
| Student / Unemployed | $15 | $20 | $25 | $30 |
A Cajun Evening with STS AIChE!
The Bougainvilleas
Buffet Dinner:
Garden Salad with Italian Dressing
Corn Bread
Blackened Chicken with Creole Sauce
Chicken and Sausage Gumbo
Dirty Rice
Collard Greens
Vegetarian Dinner Option:
Vegetable Stuffed Portobello Mushroom with a Balsamic Glaze *
* This dish is by request only and requires an online registration – reservations are due two (2) days before the event.
Dessert:
Bread Pudding
Coffee Station:
Regular Coffee
Decaffeinated Coffee
Non-Alcoholic Beverage:
Iced tea with Lemon Wedges
Water
Alcoholic Beverages:
Cash Bar**
** Cash only – no electronic payment option
We have upgraded our registration page! Check it out by selecting the button below.