STS AIChE September 2016 Monthly Dinner Meeting
Thursday, September 8, 2016, 6:00pm CDT
Sept 8, 2016 Dinner Presentation: Increasing Refinery Flexibility through Technology and Innovation
Thanks to our Gold Sponsor

Schedule
5:30PM - 6:30PM Workshops
6:00PM - 7:00PM Social/Networking Time
7:00PM - 8:00PM Dinner
8:00PM - 9:30PM Dinner Presentation/Speaker
Abstract
When people hear the word "innovation" they rarely associate this word with the refining industry. Refining companies are generally known for being conservative and their reputation is somewhat expected. After all, refining has been around well over 100 years and innovation is often associated with newer industries and companies. However, to profitably compete in today's market of ever changing crude oil qualities and environmental, safety and profitability challenges, refiners must be innovative and flexible. This presentation will discuss several ways that refiners are using novel and creative ideas to deploy proven and emerging technologies to address their challenges.
Bio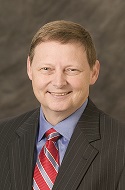 Doug Kelly is Vice President, Refining and Coal Monetization, KBR Technology. He joined KBR in 2010 and is currently responsible for KBR's Global Refining and Coal Monetization Technology Business that includes licensing, basic engineering and design, and proprietary equipment.
Mr. Kelly has over 30 years of experience in the Refining and Petrochemical Industry. He started his career as a process engineer at Shell Oil Company in Houston. Since then he has held various important positions including Chief Operating Officer at Zero Emission Energy Plants (ZEEP), Vice President at Invensys and Vice President at Aspen Technology.
Mr. Kelly has a Chemical Engineering degree from the University of Oklahoma and is a Licensed Professional Engineer registered in Texas.
He serves on the Board of Directors for the American Fuel & Petrochemical Association (AFPM) and is a member of the American Institute of Chemical Engineers
Mr. Kelly also gives back to the community by serving on the Board of Directors of the Youth Development Center.
Presentation Pricing and Advanced Registering
| | | | | |
| --- | --- | --- | --- | --- |
| | Pre-Registration | Pre-Registration | At the door | At the door |
| | Members | Non-Members | Members | Non-Members |
| Regular/Retired | $25 | $35 | $35 | $40 |
| Student / Unemployed | $15 | $20 | $25 | $30 |
NOTE: Those who are bringing guests, please list the quantity in your paypal cart to represent you and your guest(s). For example, if you are inviting a guest, please indicate with a quantity of 2, select "update" and then proceed to checkout.