STS AIChE September 2015 Monthly Dinner Meeting
Thursday, September 10, 2015, 5:30pm EDT
September 10, 2015 Dinner Presentation: Seven Steps to Troubleshoot a Reactor
Location
Pelazzio Banquet Hall
Speakers
Gary Gildert, BASc., PEng., MBA, Johnson Matthey, William Mixon, Tracerco
AT THE DOOR PRICES WILL REMAIN UNTIL DINNER THURSDAY NIGHT
Schedule
5:30PM - 6:30PM Workshops
6:00PM - 7:00PM Social/Networking Time
7:00PM - 8:00PM Dinner
8:00PM - 9:30PM Dinner Presentation/Speaker
Abstract
Reactors are key unit operations in most hydrocarbon processes. In a typical refinery, each crude oil fraction passes through two to six different catalyst beds in the transformation to gasoline, diesel, or petrochemical feedstock. Comprehensive troubleshooting can rapidly turn "issues" and "opportunities for improvement" into years of profitable, trouble-free operation. This talk outlines the basic steps in troubleshooting any reactor, with a focus on fixed bed hydrotreaters.
About the Speaker
Gary Gildert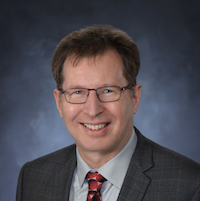 Gary Gildert received his Bachelor of Applied Science (Ch.E.) from the University of Waterloo in 1981and his MBA from Rice University in 2005. He is a registered professional engineer in Ontario, Canada (1986) and Alberta, Canada (1990), a member of American Institute of Chemical Engineering (1997), American Chemical Society (2005), and South West Catalysis Society (2005). He is an internationally recognized expert in hydro treating with 24 patents, over 40 publications, and numerous international presentations.
Gary started his career with Petrosar (Polysar, Novacor Chemicals) in operations support and process design for 11 years with assignments in Ontario and Alberta, Canada. He continued his work in distillation and hydrogenation technology at Chemical Research and Licensing (CDTECH) in Houston, TX as the process development manager for their emerging hydrogenation technology. After eight years of R&D, he joined a major global catalyst company as Regional Sales Manager with sales in the US Gulf Coast and technical support globally for olefins purification catalysts. Shortly after earning his MBA from Rice, he co-founded Custom Catalytic Solutions, where he was responsible for marketing, sales, technical service, and finance. Gary joined Johnson Matthey Inc. in 2008 and is the Senior Principal Process Engineer with the Process Technologies Chemicals group in where he provides application support for customers and assists in new product development.
Gary has been active in AIChE for most of his career and served as Chair of the South Texas Section in 2013.
William Mixon
William Mixon graduated from Louisiana State University in 1995 with a BS in Chemical Engineering. After graduation, William was hired by Tru-Tec Services as a Project Engineer in the Baton Rouge field office. William became the Regional Manager of the Baton Rouge office in 1998, and was in that position when Tru-Tec Services became part of Tracerco in 2006.
In 2010, William was promoted to Eastern Region Operations Manager, overseeing the day-to-day operations of four of Tracerco's field offices. In 2013, William became the Business Development Manager for Tracer Technologies. In his current role, William is responsible for the development and growth of all of Tracerco's tracer technologies throughout all of North America. He also provides technical support for all of Tracerco's businesses world-wide.
Presentation Pricing and Advanced Registering
| | | | | |
| --- | --- | --- | --- | --- |
| | Pre-Registration | Pre-Registration | At the door | At the door |
| | Members | Non-Members | Members | Non-Members |
| Regular/Retired | $25 | $35 | $35 | $40 |
| Student / Unemployed | $15 | $20 | $25 | $30 |
NOTE: Those who are bringing guests, please list the quanity in your paypal cart to represent you and your guest(s). For example, if you are inviting a guest, please indicate with a quanitity of 2, select "update" and then proceed to checkout Dinner prices will remain " Pre-Registration" until 5pm the day before the meeting. From 5pm the day before until 5pm the day of the meeting, the online pricing will be "At The Door".