STS AIChE October 2020 Monthly Meeting
Thursday, October 8, 2020, 6:00pm-7:30pm CDT
October 8, 2020 Presentation: Exploring Process Optimization in Upstream and Midstream Industry
Schedule
6:00PM - 6:30PM Announcements
6:30PM - 7:30PM Presentation
Abstract:
Natural gas liquids (NGL) are liquid hydrocarbons generally recovered from natural gas. Increase demand for natural gas in 1960s and the requirement to correct the hydrocarbon dew point for transportation of the natural gas and to fractionate the extracted NGL have caused in development of the gas processing units. As demand for Ethane fluctuates with the price, the need for optimization is vital. The same is true about Propane and Butanes products (light petroleum gas or LPG). Some are suitable for both ethane recovery and rejection, others only for ethane rejection and high propane recovery. The principal design and operating considerations affecting the performance of the gas plant when debottlenecking major process units are the selected pretreatment technologies, cryogenic gas processing configuration and product specifications. Sound process design and operating practice can also reduce unexpected operating costs such as corrosion and unplanned shutdown. The escalating cost and the decrease in availability of practically all energy sources dictates that energy conservation programs be implemented to effectively reduce, to the extent practical, the consumption of energy. Also, new regulations limiting emissions may drive process optimization efforts. The purpose of this presentation is to illustrate the complexity, flexibility, process optimization and process screening by case studies in upstream and midstream sector.
Speaker: Mahdi Nouri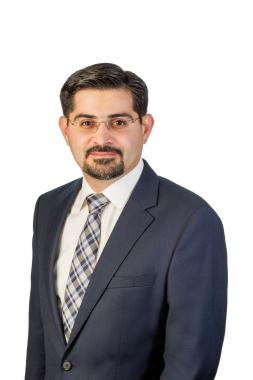 Founder & Principal Consultant
Triumph Gas Technology Consulting, LLC
Mr Nouri CEng Fellow of IChemE, Founder & Principal Consultant of Triumph Gas Technology Consulting in Houston, Texas. Mr. Nouri has over 21 years of solid experience in gas processing and cryogenic gas processing (NGL and LNG facilities) and CCUS (carbon capture and utilization including CO2 compression & dehydration and transmission). Prior to forming Triumph, Mr. Nouri was Vice President of Upstream, Midstream & LNG sector at Americas Region with Worley Group; Director of Upstream and Midstream with Jacobs & Jacobs Consultancy and Technical Specialist of Gas Processing & LNG with Technology Division of Bechtel Oil, Gas and Chemicals.
Mr. Nouri has led consultancy, design, engineering, process safety review, and project management teams for gas plants, LNG and CCUS facilities design (small to large), gas plants modularization, benchmarking, due diligence, feasibility and conceptual studies, economic analysis, Owner's Engineer (OE), Independent Engineer (IE), operation readiness, technical services (operational excellence, energy optimization, troubleshooting, debottlenecking and operation support). Mr. Nouri has held key leadership roles in design and execution of over two-dozen gas processing plants, and five LNG facilities and several gas treating and processing plants debottlenecking projects.
Mr. Nouri holds a Bachelor of Chemical Engineering. Mr. Nouri is principle author for a new reference book on Gas Treating and Processing: Practices in Design and Operation Book (CRC Press). He has published various papers in the world of gas processing, and has presented the keynote addresses for the AIChE Spring gas utilization conference in 2017 and 2019. He was also honored with the GPA Midstream Committee Volunteer of the Year Award 2018, the F&PD Outstanding Presentation Awards at AIChE/2015 & AIChE/2016. Mr. Nouri is also the Chairman of the Facility Design, Operation and Maintenance Committee, the Chairman of the Facility Forum and member of Program Committee since 2017 at GPA Midstream; Director of AIChE Management Division (2019 – 2021) and Director of AIChE F&PD (2017 – 2020).
Registration
Please register at the link below.