STS AIChE October 2019 Monthly Dinner Meeting
Tuesday, October 1, 2019, 6:00pm-9:00pm CDT
Oct 1, 2019 Dinner Presentation: Addressing Climate Change, an Energy Industry Perspective
Please note that this Dinner event is in conjunction with 2019 SPTC conference
Schedule
4:30PM - 6:00PM Join SPTC for the Poster Session and Happy Hour
6:00PM - 7:00PM Networking Hour
7:00PM - 8:00PM Dinner and STS Announcements
8:15PM - 9:00PM Dinner Presentation/Speaker
Speaker: Joe Powell, Shell Chief Scientist - Chemical Engineering
Abstract
The energy industry must deliver "more" and "cleaner" energy to meet global stakeholder needs for energy abundance and security of supply, while also addressing sustainability and responsible care for the planet including mitigating risks to climate. A portfolio of options and solutions will be required, taking into account a diverse array of existing infrastructures, global resources, as well as economies and policies, giving rise to unprecedented rates of change in energy systems over the next century. This seminar will present scenarios for addressing the challenge of sustainable future energy, and overview some of the technology developments underway to manage the energy transition.
Speaker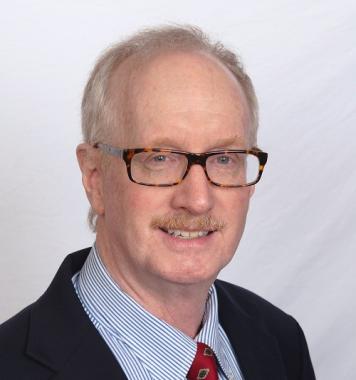 Joseph B. Powell (PhD) is Fellow and former Director of the American Institute of Chemical Engineers, and since 2006 is Shell's Chief Scientist - Chemical Engineering, where over 30+ years he has led R&D programs in new chemical processes, biofuels, enhanced oil recovery, and currently advises R&D for energy transition to a net-zero carbon economy. Dr. Powell is co-inventor on more than 125 patent applications (60 granted), has received AIChE / ACS / R&D Magazine awards for Innovation, Service, and Practice, and is co-author of Sustainable Development in the Process Industries: Cases and Impact (2010). PhD: U. Wisconsin-Madison (1984); BS: U. Virginia (1978).
Dinner:
Enjoy a Cajun Evening with STS AIChE!
Dinner Buffet:
Mixed Garden Greens with Red Cabbage, Jicama, Carrots and Cucumber Slices
Spinach Salad garnished with bacon, red radish and roma tomatoes
Shrimp Remoulade Salad
Pan Fried Catfish Cakes
Blackened Gulf Fish with Cajun Cream Sauce
Pecan Crusted Chicken Breast with lemon Butter Sauce
Seafood Etouffee with Steamed Rice
Seasoned Vegetables
Corn Bread and Assorted Rolls
Desserts:
Plantation Pecan Pie, Bread Pudding with Bourbon Sauce
Banana Sundae Cake with Foster Sauce
Coffee Station:
Regular and Decaffeinated Coffee
Hot Water and Tea Option
Non-Alcoholic Beverages:
Iced Tea with Lemon Wedges
Water
Alcoholic Beverage:
Cash Bar**
** Cash only – no electronic payment option
Presentation Pricing and Advanced Registering
Standard
After Sept 23rd
MEMBER
$40
$50
NON-MEMBER
$50
$60


Enjoy a Cajun Evening with STS AIChE!