STS AIChE October 2017 Monthly Dinner Meeting
Thursday, October 12, 2017, 6:00pm-9:00pm CDT
Oct 12, 2017 Dinner Presentation: Transforming the Way Texans Travel
Please note that this Dinner event is in conjunction with 2017 SPTC conference
Schedule
6:30PM - 6:45PM Social/Networking Time
6:45PM - 8:00PM Dinner and STS Announcements
8:15PM - 9:00PM Dinner Presentation/Speaker
Abstract
Texas Central Partners, LLC (Texas Central) is a private company bringing a transformational project to Texas that advances the economy, respects Texan values and keeps our state on track for future growth. Texas Central will deploy Central Japan Railway Company's (JRC) "N700-I Bullet" high-speed rail system based on their "Shinkansen" system that has been refined over more than 50 years of operation into the most reliable, comfortable and safe high-speed rail system in the world. Nearly 50,000 Texans, sometimes called "super-commuters," travel back and forth between Houston and Dallas/Fort Worth more than once a week. Many others make the trip very regularly. The approximately 240-mile high-speed rail line will offer a total travel time of less than 90 minutes, with convenient departures every 30 minutes during peak periods each day, and every hour during off-peak periods – with 6 hours reserved each night for system maintenance and inspection. Texas Central has identified and analyzed potential routes that follow alongside existing rights of way. Texas Central closely examined many such rights of way, including interstates, freight rail corridors and power and utility corridors, all with the goal of minimizing impacts on private property. They anticipate stations in Dallas/Fort Worth, the Brazos Valley and Houston will provide easy access to each region's excellent highways, thoroughfares and expansive public transit networks. Mr. Moore will expand our knowledge of this exciting project for our region during his dinner meeting talk.
Speaker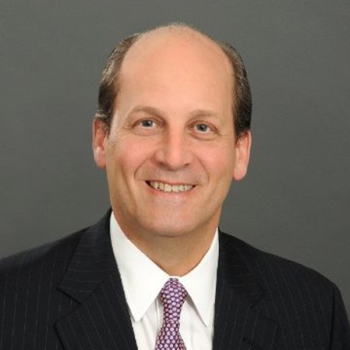 Michael J. Moore, Regional Vice-President (Houston), Texas Central Partners, LLC.
Presentation Pricing and Advanced Registering


Pre-Registration
ONSITE
MEMBER
$32
$40
NON-MEMBER
$40
$48
NOTE 1: Those who are bringing guests, please list the quantity in your paypal cart to represent you and your guest(s). For example, if you are inviting a guest, please indicate with a quantity of 2, select "update" and then proceed to checkout.
NOTE 2: Those that register after 48 hours prior to the meeting should bring their receipt to the meeting and will not receive a pre-printed name badge
NOTE 3: After selecting "Add to Cart" button, you will have two options for payment. Option 1 will be the TOP BUTTON labeled "Paypal Checkout" for those who have a Paypal account and wish to pay via PayPal. Option 2 is for those who don't have a PayPal account and wish to pay by credit card. To do so select the BOTTOM BUTTON labeled "Check Out" with the text "Pay without a Paypal account" text underneat it.