STS AIChE October 2016 Monthly Dinner Meeting
Thursday, October 6, 2016, 7:00pm-9:00pm CDT
Oct 6, 2016 Dinner Presentation: Industrial Cyber Security – An essential element of business operation
Please note that this Dinner event is in conjunction with 2016 SPTC conference
Schedule
4:30PM - 6:00PM Social/Networking Time
6:00PM - 7:00PM Dinner
7:00PM - 8:30PM Dinner Presentation/Speaker
Abstract
Hardly a month goes by when hacking of some computer network or system makes the headline news. Sometimes it is the e-mails, sometimes it is a business system and sometimes a personal security system. Even automobile's computers have been hacked. As the Internet of Things (IoT) becomes more and more a part of our life, we constantly face the risk of someone taking advantage of a weakness in the system's security and doing us harm.
The focus of this presentation is on the industrial Cyber Security.
Business computer systems have been a target of industrial espionage for quite some time. When successful, hackers have caused significant financial and social damage to the businesses. And there are documented instances when the hackers have attempted to gain access to industrial control system (ICS). Needless to say, the consequences of such a breach can be significant.
So, this presentation will focus on
a. What is Industrial Cyber Security
b. What are different types of threats
c. What are the challenges
d. What are potential consequences
What are different solutions?
Bio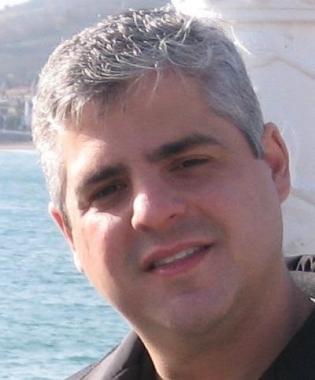 Francisco (Frank) Souto is the Honeywell Process Solutions Cyber Security Business Development Manager. Frank has 25+ years of Networking, Cybersecurity, and Automation Controls experience, and has been with Honeywell for nearly 10 years. During his tenure with Honeywell, he has served in multiple roles which include engineering, program management for mega projects, and business development.
Prior to Honeywell, Frank served as the Director of Network and Campus Computing managing the network, telecommunications, infrastructure, data centers, and building automation functions. He holds a BS in Computer Science, a Master of Science in Information Systems and a Master in Business Administration. Furthermore, he is fluent in Spanish
Presentation Pricing and Advanced Registering


Pre-Registration
ONSITE
MEMBER
$32
$40
NON-MEMBER
$40
$48
NOTE: Those who are bringing guests, please list the quantity in your paypal cart to represent you and your guest(s). For example, if you are inviting a guest, please indicate with a quantity of 2, select "update" and then proceed to checkout.