STS AIChE May 2020 Virtual Monthly Meeting
Thursday, May 7, 2020, 4:00pm-5:00pm CDT
May 7th, 2020 Presentation: The 2021 Region H Water Plan: Long-Range Planning for the Greater-Houston Area
Schedule
2:00PM - 4:00PM TIEPP Texas Water Forum
4:00PM - 5:00PM STS Annoucements and Presentation
Abstract:
Texas has been in an ongoing battle with the climate to balance the surplus and shortage of water to promote its continued economic growth. In response to the drought of 1996, the State of Texas passed comprehensive legislation to address the state's water planning needs. A key element of this legislation was the creation of the regional water planning process. In this process, the state is divided into 16 different regions overseen by Regional Water Planning Group, which consists of stakeholders representing various interests in the region. These stakeholders drive the development of Regional Water Plans on a five-year cycle that are intended to identify strategies to meet projected water needs over a 50-year planning horizon.
The Region H Water Planning Group has recently completed the Initially Prepared Plan for the 2021 planning cycle. This document contains plans for how the greater-Houston area will meet the water needs of its projected 11.7-million inhabitants in the year 2070, as well as the demands of agriculture, industry, and commercial enterprise to support this growth. The plan identifies more than $20-billion in capital projects over this time to meet identified needs, including water conservation, reuse, transmission, treatment, and desalination. This plan will be receiving public comment through June 28th to be finalized for inclusion in the Texas Water Development Board's 2022 State Water Plan.
Speaker: Jason Afinowicz, PE, Practice Leader for Water Resources Planning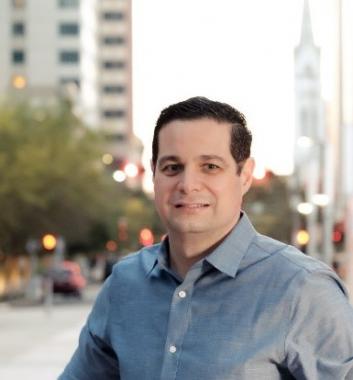 Jason Afinowicz is an associate for Freese and Nichols, Inc., a full-service innovative consulting firm offering engineering, architecture, environmental science, construction and planning services. He is the firm's practice leader for water resources planning. In his over 15 years of planning experience, he has managed or participated in the four rounds of regional planning for the Region H Water Planning Group as well as the water plans for Regions C, I, K, and P. In addition, he has been engaged in the development of innovative and comprehensive water supply plans for water providers throughout Texas including the use of surface water, groundwater, and reclaimed sources as well as the efficient management of water through conservation initiatives.
Registration
Please register with the TIEEP Water Forum. The same virtual format will be used for both events. The AIChE portion of the meeting will begin at 4:00pm.