STS AIChE March 2018 Monthly Dinner Meeting
Thursday, March 1, 2018, 5:30pm-9:30pm CST
March 1, 2018 Dinner Presentation: The Power of Modelling – Then, Now and Expected
Schedule
5:30PM - 6:30PM Workshops
6:00PM - 7:00PM Social/Networking Time
7:00PM - 8:00PM Dinner and STS Announcements
8:15PM - 9:00PM Dinner Presentation/Speaker
Abstract
Models play an important role in industry. After a brief historic perspective considering how models were developed and used, current capabilities and examples are given to demonstrate the value of models in different industries ranging from chemicals, petro-chemicals to pharma. The use of models in on-line applications add the capability of automated and continuous optimization of operations. Models are however never perfect and automated updating of uncertain phenomena such as the degree of coking or fouling is crucial to ensure safe and optimal operation. The increased computational power has not only lead to ever more detailed and thus larger models, it also has led to an increased interest in uncertainties. Finally, some perspectives of future developments are discussed, such as cloud computing and new modelling capabilities.
Speaker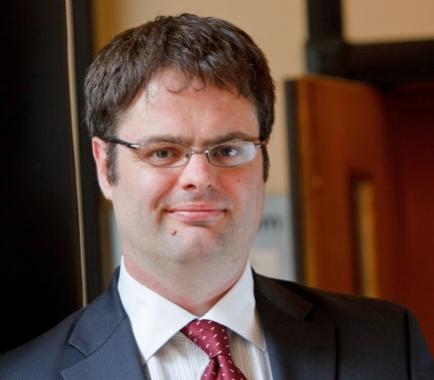 Pieter Schmal has over 20 years of mathematical modelling experience using various software tools. He has worked with a wide variety of customers ranging from food, pharma, nuclear, paper, gas to liquid and base chemicals. Pieter has a M.Sc. and Ph.D. from TU Delft, The Netherlands in large-scale dynamic modelling. After his Ph.D. Pieter did two-post-docs on the heat-integrated distillation column investigating control and sustainability using irreversible thermodynamics. Pieter had his own company, Pi-productions, where he worked to commercialize a patent for a new separation method. In 2008 Pieter joined Process Systems Enterprise in London as a consultant. In 2010 he moved to the New Jersey office in the US to run Application Engineering in the Americas. In 2012 Pieter became the head of PSE Academic. At present he is a Principal Applications Engineer & Head of PSE Academic.
Presentation Pricing and Advanced Registering
| | | | | |
| --- | --- | --- | --- | --- |
| | Pre-Registration | Pre-Registration | At the door | At the door |
| | Members | Non-Members | Members | Non-Members |
| Regular/Retired | $25 | $35 | $35 | $40 |
| Student / Unemployed | $15 | $20 | $25 | $30 |
NOTE 1: Those who are bringing guests, please list the quantity in your paypal cart to represent you and your guest(s). For example, if you are inviting a guest, please indicate with a quantity of 2, select "update" and then proceed to checkout.
NOTE 2: Those that register after 48 hours prior to the meeting should bring their receipt to the meeting and will not receive a pre-printed name badge
NOTE 3: After selecting "Add to Cart" button, you will have two options for payment. Option 1 will be the TOP BUTTON labeled "Paypal Checkout" for those who have a Paypal account and wish to pay via PayPal. Option 2 is for those who don't have a PayPal account and wish to pay by credit card. To do so select the BOTTOM BUTTON labeled "Check Out" with the text "Pay without a Paypal account" text underneat it.