STS AIChE January 2019 Monthly Dinner Meeting - Workshops
Thursday, January 10, 2019, 5:30pm-6:30pm CST
Workshop I
Title: Achieve Test Run Objectives with Advance Preparation and Real Time Information
Abstract: Formal plant test runs are done for a variety of reasons, including:
Demonstrating the capacity of a new or revamped unit
Identifying specific equipment or piping that limits operating objectives
Improving custody transfer accounting
Determining capacity of existing utility system to support planned unit expansion
Calculating process gains for controller tuning or for advanced process control
All test runs require the unit to be operated at a specific set of conditions for a given length of time, ranging from a few hours to several days or more. Often the specified test conditions include a particular feedstock and / or charge rate resulting in constrained equipment operation. Test runs usually require more detailed monitoring by operators and capture / analysis of special test run samples.
With the cost and inconvenience of performing a test run, it is essential for the data acquisition and calculations to be performed correctly so that the test does not have to be repeated. Operation must be steady during the test, so instrument and process control systems must be working properly. Equally important is to provide real-time information to operations staff, during the test, comparing actual unit operation to required test run conditions, so that adjustments can be made if necessary.
This presentation gives a generalized procedure for successful test run implementation, including advance preparation, test run operations, orifice flowmeter compensation, data reconciliation, and report generation. The procedure will be illustrated with examples from ethylene plants and crude oil distillation units
Bio: Charles D. Herzog P.E.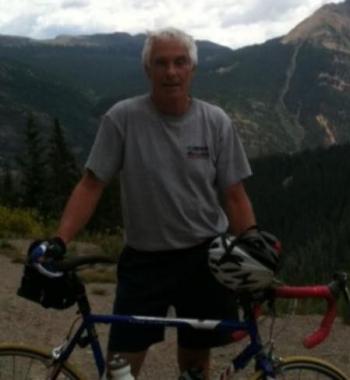 Charles Herzog served the oil refining and petrochemical industries for over 40 years before retiring from full-time work in 2015. During his career, Charles has had assignments covering a wide variety of skill areas, including:
Process design
Ethylene plant operator
Startup tech support
Advanced process control (Multivariable and DCS-based)
Performance test run management and accounting
Ethylene technology, specializing in high purity distillation operations
Charles was one of the pioneers of QDMC implementation in the 1980s at Shell's OL-5 unit in Norco, La. He invented and commissioned the original version of Shell Advanced Level Control Algorithm, designed to maintain steady operation during furnace swaps in ethylene plants. He was the first engineer to close QDMC composition controls across the entire recovery section of an ethylene plant. His work with level control led to the concept of 'ramp variables' being designed into MVPC software.
Charles is the sole inventor of the 'Heat and Material Balance Method of Process Control', patented by Stone & Webster. This 'invention' is a process control strategy to maintain on-spec, steady operation in high-purity distillation systems, in the presence of equipment constraints.
Some of his in-plant technical accomplishments include the following:
Conducted a test run to demonstrate that the capacity of an existing chemical plant could be substantially increased without upgrading the refrigeration system
Conducted a refinery-wide performance test run to satisfy revamp contractual requirements
Developed and taught a process control training course for operators and engineers in a new ethylene plant. As part of this course, Charles built an Excel-based simulator that the students used to solve example tuning problems.
Used knowledge of sample systems to solve a problem with a critical analyzer on a startup
Solved client's off-spec issues related to poor controller tuning on ethylene plant startup
Re-designed process control strategy on 5 high purity distillation towers to keep them on-spec
Wrote material balance app for DCS-based control of partial pressures in polyethylene reactor
While doing a pre-startup walk-through, Charles identified a major piping error in the suction line of a product pump, in sufficient time to get the line changed out before startup.
On another pre-startup walk-through, Charles identified that required connections for an important additive to a reactor had not been installed
Charles holds a Masters of Chemical Engineering degree from Rice University, and is a licensed P.E. in Texas.
Workshop II
Title: Blockchain in the Chemical Industry
Abstract: With respect to blockchain in the chemical industry we realize that broad familiarity with the power behind this technology starts with an understanding of its core concepts. Participants will receive an overview of three fundamental aspects of blockchain before we address the use cases we see for the industry.
Distributed Ledger
Smart Contracts
Trustless Interaction
What you can envision accomplishing is more important than the technology itself; Data Gumbo will provide a business value perspective toward evaluating blockchain-appropriate projects. The workshop will touch upon several use cases with the potential to disrupt the chemical industry.
Intellectual Property and Licensing
3D printing offers the chemical industry an opportunity to develop tailor-made proprietary formulations and systems. As companies move to an on-demand manufacturing network digital blueprints will be shared with independent fabricators. With blockchain, data and rights holders could store metadata about any substance, from human cells to powdered aluminum, on the blockchain, in turn opening the limits of corporate manufacturing while also protecting intellectual property.
Supply chain organization
Different partners can access the distributed ledger with the necessary permissions. The blockchain enables tracking of where products were produced, and which quality standards were applied including holding certifications in a historical and secure manner. Track and trace parameters can be captured on the blockchain and smart contracts can handle the complete payment process, including triggering higher fees for delays or incentives for timely delivery.
Internet-of-Things data integrity
For Internet-of-Things, data integrity is key. Data from sensors and other devices along the production and logistics chain needs to be compatible and secured to derive business value and avoid harm. One way to ensure a safe and untampered data flow could be using blockchain technology that is built on authentication, encryption, and immutability of data.
Bio: Lisa M. Smith, William Fox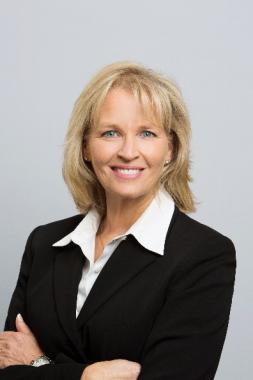 Lisa M. Smith is Chief Corporate Development Officer for Data Gumbo. Lisa's passion for digital strategy is represented in her 30 years of management consulting and program delivery successes. She has launched and operated several overseas technical delivery centers, managed marketing and proposal centers and served as a trusted advisor to global clients. Lisa is focused on building Data Gumbo's brand, forming strategic partnerships and educating our clients on the power of blockchain-based solutions. Lisa holds an MBA from Emory University, a BS from the University of Iowa and has completed Executive Management programs at MIT and Dartmouth business schools.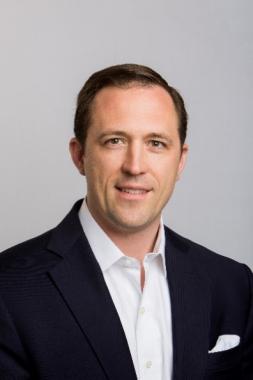 William Fox graduated with a BA in History in 2005. After 4 years in the US Army he held several Project Management positions at NOV and MHWirth. In 2017, Mr. Fox then joined Data Gumbo, an industrial Blockchain As A Service provider. He currently serves as Chief Product Officer for Data Gumbo.