STS AIChE January 2018 Monthly Dinner Meeting
Thursday, January 11, 2018, 5:30pm-9:00pm CST
January 11, 2018 Dinner Presentation: Chemical Engineering and, by the way, Process Safety
Schedule
5:30PM - 6:30 PM Workshops
6:30PM - 6:45PM Social/Networking Time
6:45PM - 8:00PM Dinner and STS Announcements
8:15PM - 9:00PM Dinner Presentation/Speaker
Abstract
We are taught how to design and operate processes, originally in the petrochemical industry, but today in many areas. The design that we have been taught has an implicit economic optimization. I propose that, even if you consider economics only and not the goal of benefiting society and not doing harm (as should be), we are missing the mark. Design has not taken into consideration that there are flaws in the design itself, besides the possibility of human error (mainly in operating the processes) and equipment and material failures. These have led to severe incidents that not only have damaged the reputation of chemical engineers, but caused loss of life and unprecedented economic damage. The result has been a resurgence of process safety as a discipline but this is also missing the mark. Process Hazards Analyses (PHAs) try to analyze the process design faults after the fact. Process safety on the contrary should be part of the design. I propose that process safety should be a unit operation of chemical engineering the same way that heat and mass transfer are, and not an afterthought.

The talk will touch on inherently safer design and briefly on the basics of process safety.
Speaker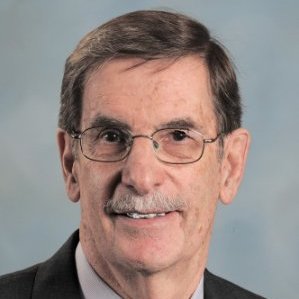 Jack Chosnek has over forty years of experience in the petrochemical industry with involvement in process safety in the majority of them. He worked for Celanese Corporation for 25 years in R&D, Tolling, Pilot Plants, Operations, Process Engineering and Process Safety Management in management and staff positions. He is President and Principal at KnowledgeOne LLC, where he has consulted for companies in the chemical, refining, oil and gas, offshore, and LNG industries, implementing process safety management systems, facilitating PHAs and LOPA/SIL studies, conducting incident investigations, and conducting process safety audits and gap analyses. He has developed practical software for PHA facilitation, Management of Change (MOC) and a Hazards Register. Jack is the Chair of the Technical Advisory Committee of the Mary Kay O'Connor Process Safety Center (MKOPSC). He has been the chair of the PSM Workshops at the South Texas Section of AIChE since 2003. Jack chaired PPSS at the 3rd Global Congress on Process Safety. He has chaired the PSM session of AIChE's Southwest Process Technology Conference since its inception in 2009. Jack has published over 15 papers and is a listed contributor to the 4th edition of Lee's Loss Prevention in the Process Industries.

Jack has a BS and MS from the Technion—Israel Institute of Technology, a PhD from the University of Missouri at Rolla (currently named Missouri S&T University), and an MBA from Texas A&M—Corpus Christi. He is an AIChE Fellow and a member of the Academy of Sciences of Missouri S&T University. He is a Licensed Professional Engineer in the State of Texas. He is the holder of three patents related to chemical production.
Presentation Pricing and Advanced Registering
| | | | | |
| --- | --- | --- | --- | --- |
| | Pre-Registration | Pre-Registration | At the door | At the door |
| | Members | Non-Members | Members | Non-Members |
| Regular/Retired | $25 | $35 | $35 | $40 |
| Student / Unemployed | $15 | $20 | $25 | $30 |
NOTE 1: Those who are bringing guests, please list the quantity in your paypal cart to represent you and your guest(s). For example, if you are inviting a guest, please indicate with a quantity of 2, select "update" and then proceed to checkout.
NOTE 2: Those that register after 48 hours prior to the meeting should bring their receipt to the meeting and will not receive a pre-printed name badge
NOTE 3: After selecting "Add to Cart" button, you will have two options for payment. Option 1 will be the TOP BUTTON labeled "Paypal Checkout" for those who have a Paypal account and wish to pay via PayPal. Option 2 is for those who don't have a PayPal account and wish to pay by credit card. To do so select the BOTTOM BUTTON labeled "Check Out" with the text "Pay without a Paypal account" text underneat it.