STS AIChE February 2nd 2023 Hybrid Meeting
Thursday, February 2, 2023, 5:30pm CST
Please join the South Texas Section for our February dinner meeting. Our venue for February 2nd is located in Sugarland at The Houston Marriot Sugarland, 16090 City Walk, Sugar Land, TX 77479. The event is available in a hybrid format (in person or online).
5:30PM - 6:30PM Pre-dinner Workshop,
6:30PM – 7:00PM Social/Networking Time
7:00PM - 8:00PM Dinner and STS Announcements & Awards Presentation
8:00PM - 9:00PM Keynote Presentation/Speaker,
Registration
In Person Registration - CLICK HERE!

Price before January 31st:

Members -$45
Non-members - $50

Price January 31st and after:

Members - $50
Non-Members - $60

Online (via Microsoft Teams) Meeting Registration - CLICK HERE!

Members - $5
Non-members - $15
Keynote Presentation
Safety in Energy Transition
Abstract
The efforts to use new energy sources are gaining wider acceptance. There are serious safety concerns that need to be addressed when adopting these alternatives. In evolving energy scenarios, Safety and Security issues are of pivotal importance. These issues are further enhanced with digitalization, from simple equipment failure to failure of process systems (equipment with electronic systems), monitoring and control systems, data encryption systems, and, most recently, software systems. How these evolving safety and security issues are understood and addressed will govern the overall safety and security of the facilities. Therefore, proactively converting this challenge to opportunity and holistically developing digital process safety solutions. Dynamic risk management is one approach to address this challenge. The concept of creating a dynamic risk profile for a processing system encompasses the likelihood and consequences of a given abnormal event. Dynamic risk estimation uses Bayesian theory to update the probability of an event occurrence and a generalized consequence algorithm to obtain the given event's relative consequences. This approach results in a risk function with predictive capabilities and the ability to be updated with time. This talk also touches on the details of system advances from the safety and security perspective and the use of the dynamic risk approach.
About the Keynote Speaker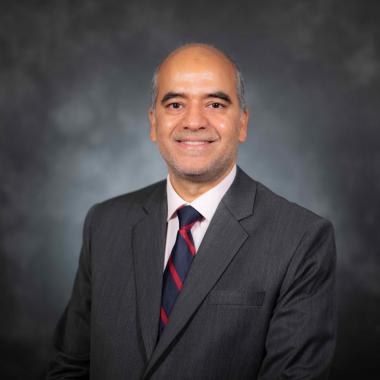 Dr. Faisal Khan is Mike O'Connor II Chair Professor and Director of Mary Kay O'Connor Process Safety Center, Texas A&M University, College Station, Texas. He is also Director of Ocean Energy Safety Institute (OESI), a US Department of Energy and US Department of Interior funded applied R&D initiative.
Dr. Khan is former Professor and Canada Research Chair (Tier I) of Offshore Safety and Risk Engineering at Memorial University of Newfoundland, Canada. He is the founder of the Centre for Risk Integrity and Safety and Engineering, which have over research 100 research members. His research interest areas include Energy Safety, offshore safety, extreme event modelling, asset integrity and risk engineering. He is the recipient of the many National and International Awards. He continues to serve as a subject matter expert to many multinational oil and gas and processing industries on the issue of safety, risk, and asset integrity. He also served as Safety and Risk Advisor to Government of Newfoundland, Canada; Ministry of Environment, Government of Qatar; and Ministry of Environment, Government of Peru. He is Fellow of Canada Academy of Engineer. He has authored over 500 research articles in peer-reviewed journals and mentored 80 PhDs and 85 master students. He is Editor-in-Chief to the Journal of Process Safety & Environmental Protection and Safety in Harsh Environments.
Pre-Dinner Workshop
Decarbonizing Energy sector: Low-Carbon Hydrogen and Ammonia as energy carrier
Abstract
Decarbonizing energy sector is urgent more than ever, and requires new technology innovations to achieve this goal, while keeping energy reliable, affordable and safe to transport. In this session, we will review latest proposed technologies from thyssenkrupp Uhde to achieve ultra-low carbon emissions for Hydrogen and Ammonia synthesis, by implementing a new process flowsheet that replaces the common primary reforming approach and eliminates the need of a fluegas scrubbing system.
We will also review the new Ammonia cracking technology, a key enabler for Ammonia as energy carrier, and what are the latest developments on this technology.
About the Speaker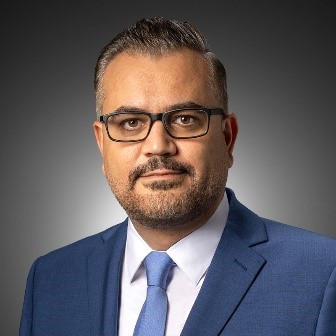 Hady Abdulhady is the Director of Business Development and Sales of thyssenkrupp Uhde for Ammonia and Fertilizers technologies, and responsible for North American region.
With over 15 years of experience in Hydrogen/Syngas and Ammonia technologies in Middle East and USA, Hady held different roles from project management, application engineering and business development throughout his career.
Prior to joining thyssenkrupp Uhde, Hady worked with KBR in USA, and with Linde in Saudi Arabia and USA, focusing on Technology Licensing & Commercialization as well as EPC.
Hady holds a bachelor degree in Chemical Engineering from Al-Baath University and an Executive MBA in Energy candidate at the University of Oklahoma.