STS AIChE February 2018 Monthly Dinner Meeting
Thursday, February 1, 2018, 5:30pm-9:00pm CST
February 1, 2018 Dinner Presentation: Alignment, Engagement and Execution: Creating Strong Team Performance and Results –Or, How to Herd Cats!
Schedule
5:30PM - 6:30 PM Workshops
6:30PM - 6:45PM Social/Networking Time
6:45PM - 8:00PM Dinner and STS Announcements
8:15PM - 9:00PM Dinner Presentation/Speaker
Abstract
Today's technologies provide for very sophisticated solutions to complex global challenges. Yet sometimes attaining high-level outcomes and achieving critical results remains elusive. While challenges in implementing new technology or accelerating commercial deployments can be abundant, the far bigger challenge is that of the human kind – i.e. getting people focused and working together!



In this fast paced presentation, Dr. Friedman will discuss the nuts and bolts of getting all team memebers on the same page -- with clear roles, goals and responsibilities. And he will provide some practical tips and ideas about how you can get your people focused, engaged and committed, or in short, how to herd cats!



Mark is a principal in MJF Associates, a full-service Human Resources Development Consulting firm based in Houston, Texas. The firm specializes in Strategic Alignment (Strategic Planning and Team Building), Executive Coaching, and Leadership Development. Mark received his Ph.D. in Industrial / Organizational Psychology at the University of Tennessee and has over 25 years of experience. His clients include: LyondellBasel, Exxon/ Mobil, ABB Lummus Global, Air Liquide, National Oilwell Varco, The City of Houston, University of Houston, The Port of Houston Authority, The US Postal Service, The Houston Texans (NFL team), The Hewlett-Packard Company, and St. Lukes Episcopal Hospital System.
Speaker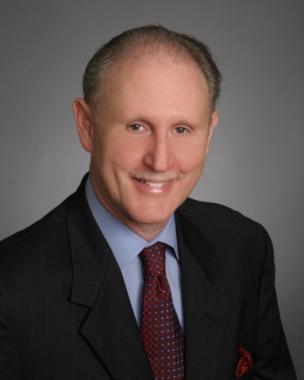 Mark Friedman, Ph.D., Strategic Planning/ Executive Coaching



Mark J. Friedman, Ph.D., has over 25 years of experience in Executive Coaching, Strategic Alignment, Team Building, Change Management, Career Development and Outplacement, Individual and Organizational Assessment, Developing and Implementing Training Programs for Managers and Supervisors, and Meeting Facilitation. He has held internal OD &Training positions at Eli Lilly, RCA, TVA, Conoco and Tenneco. He is a Certified Harrison Assessments Solutions Coach.



Over the last 25 years he has worked extensively with all levels of employees in the Petrochemical Industry, Oil & Gas, Engineering & Construction, Manufacturing, High Tech, Defense, Health Care, Banking, Consumer Packaging, Education, and Federal and Municipal Government. Clients include: Condea Vista (now Sasol), Praxair, Air Liquide Global E&C Solutions, BP, Exxon/Mobil, ABB Lummus Global, ABB Power Systems, National Oilwell Varco, FMC Technologies, The Port of Houston Authority, URS (now AECOM), Technip, L-3 Communications, Industrias AlEn (Mexico), Chase Bank of Texas, Prime Bank, the Bureau of Land Management and The US Postal System.



Dr. Friedman works with leaders and professionals helping them build the skills necessary to achieve tangible results. Using 360º feedback and other assessments, Mark helps leaders and their teams go beyond current performance levels. He works with individuals to help them build actionable career and development plans, then helps them execute successfully. Mark is a popular speaker who is often asked to talk about Partnering Strategically with Management, Hire the Best!, Managing Performance, Executive Coaching, and Take Charge of Your Career. During the last 25 years he has helped over 3000 people manage their careers and career transitions.



Mark has taught at The University of Tennessee (Knoxville), University of Houston, and Houston Community College and has served as a Coach for executives attending the Rice Executive MBA Program for eight years coaching over 55 EMBA's. Typically participants are employeed with companies in Finance, Petrochemicals, Oil & Gas and High Tech. Mark has also worked internationally in Mexico, the UK, Europe, China and Canada.



Dr. Friedman received his Ph.D. in Psychology from the University of Tennessee, Knoxville in 1980. In 1991 he was awarded Member of the Year by the Houston Chapter of The American Society of Training and Development for career counseling chapter members. He was recently selected to The Cambridge Who's Who of Distinguished Professionals. And was also awarded Volunteer of the Year by HRHouston (Houston Chapter of SHRM) for helping members in career transition.


Presentation Pricing and Advanced Registering
| | | | | |
| --- | --- | --- | --- | --- |
| | Pre-Registration | Pre-Registration | At the door | At the door |
| | Members | Non-Members | Members | Non-Members |
| Regular/Retired | $25 | $35 | $35 | $40 |
| Student / Unemployed | $15 | $20 | $25 | $30 |
NOTE 1: Those who are bringing guests, please list the quantity in your paypal cart to represent you and your guest(s). For example, if you are inviting a guest, please indicate with a quantity of 2, select "update" and then proceed to checkout.
NOTE 2: Those that register after 48 hours prior to the meeting should bring their receipt to the meeting and will not receive a pre-printed name badge
NOTE 3: After selecting "Add to Cart" button, you will have two options for payment. Option 1 will be the TOP BUTTON labeled "Paypal Checkout" for those who have a Paypal account and wish to pay via PayPal. Option 2 is for those who don't have a PayPal account and wish to pay by credit card. To do so select the BOTTOM BUTTON labeled "Check Out" with the text "Pay without a Paypal account" text underneat it.