September 2021 Dinner meeting
Thursday, September 30, 2021, 6:30pm-8:00pm CDT
Sugar Land Marriott Town Square
16090 City Walk
United States
STS AIChE September 2021 In-Person Dinner Meeting
Thursday September 30, 2021, 6:30 pm-8:00 pm CDT
Sugar Land Marriott Town Square
16090 City Walk
Sugar Land, TX 77479
United States
Agenda
6:30 PM - 7:00 PM Dinner and STS Announcements
7:00 PM - 8:00 PM Dinner Presentation/Speaker
PFAS and emerging contaminants in industrial water treatment - challenges and solutions for treatment and process simulation
Kristen Jenkins, PE
VP – Sustainability Solutions
OLI Systems, Inc.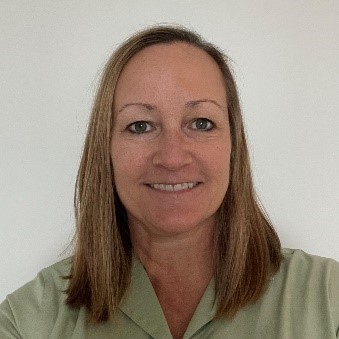 Wastewater generated from industrial facilities varies widely by industry, and even within an industry depending on the type of source materials and production processes used. Similarly, the complexity of industrial water treatment varies depending on the wastewater matrix, number and type of constituents requiring treatment and discharge criteria. As regulations change, criteria are promulgated for more pollutants or the criteria are lowered, which increases the complexity of treatment and results in some facilities deciding to eliminate a liquid discharge to surface water completely. In addition, considering sustainability in the treatment evaluation requires a multi-faceted evaluation. This presentation will cover the changing regulatory status for PFAS and other emerging contaminants, impacts on treatment technologies, sustainability, and the role of process simulation in identifying a treatment solution.
About Kristen Jenkins
Kristen recently joined the OLI team as the Vice President of Sustainability Solutions. As a member of OLI's client facing application engineering and consulting team, Kristen brings extensive expertise in sustainability including industrial water management, air emissions, waste minimization, pollution prevention, and carbon capture to help OLI clients solve design and operations challenges and maximize their success with OLI's solutions. Kristen holds a BSChE degree from the University of Tennessee, an MSChE degree from Virginia Polytechnic Institute and State University and is a Registered Professional Engineer in North Carolina.
Dinner:
Enjoy a Steakhouse Dinner Evening with STS AIChE!
Dinner Buffet:
Lobster Bisque
Caesar Salad Station –
Classic Caesar Salad made to order
Build Your Own Traditional Steakhouse Wedge Salad
Pan Seared Lump Crab Cakes with Jalapeno Tartar & Roasted Red Pepper Romanesco Sauces
Grilled Lamb Chop Lollipops with Mint Pesto
Carving Station
Prime Rib
Tenderloin of Beef
Au Grating Potatoes with Smoked Cheddar and Gruyere Cheeses
Whole Sauteed Mushrooms in Brandy Cream Sauce
Truffle Creamed Spinach or Steamed Asparagus with Tabasco Hollandaise Sauce
Assorted Artisan Breads and Rolls with Sweet Cream Butter
Desserts:
Crème Brulee, New York Style Cheesecake with Seasonal Berry Compote
Chocolate Pyramid Noisette
Coffee Station:
Regular and Decaffeinated Coffee
Hot Water and Tea Option
Non-Alcoholic Beverages:
Iced Tea with Lemon Wedges
Water
Alcoholic Beverage:
Cash Bar**
** Cash only – no electronic payment option
Vegetarian Option:
Vegetable Wellington ***
*** This option is only available if requested prior to September 27, 2021 by 12:00 PM.
Note Due to COVID-19 restrictions there is no onsite registration/last minute registration. We require you to register ahead of time if you plan to attend our In-Person Dinner Meeting.
In-Person Dinner Meeting
Standard

After September 23rd, 2021

MEMBER

$40

$50

NON-MEMBER

$50

$60
To register to STS AIChE In-Person Dinner Meeting
https://stsaiche.regfox.com/2021-october-dinner-meeting
Virtual Meeting
If you are not able to join us in person but would like to join us virtually, please register to our virtually meeting to have access to the dinner presentation.
To register to STS AIChE Virtual Meeting