First Friday Networking Lunch - October 2019
Friday, October 4, 2019, 11:30am-1:00pm CDT
Speaker: Ken Bush, PE, PMP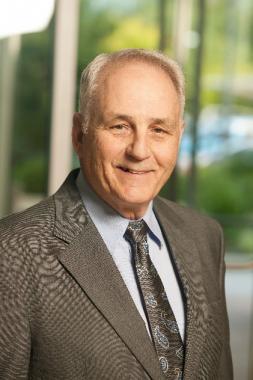 Ken Bush PE, PMP
Lumen PMC
Williams Tower
2800 Post Oak Blvd, Suite 4100
Houston, TX 77056
713-609-9634 | kbush@lumenpmc.com
Mr. Bush received his BSChE degree from Texas A&M University and his MSChE from the University of Houston. His first job out of college was with Mobil Chemical in Beaumont where he was a junior process engineer on the ethylene plant. He also worked as a process engineer with MW Kellogg in the olefins group. He spent 25 years with Stone & Webster/Shaw Group working primarily with ethylene as a process engineer and later as a project engineer. He spent two years with Hyundai Engineering in South Korea as a risk management consultant where he introduced project risk management to the organization. He spent three years with JGC America and Senior Project Engineering Manager and as Director of Process Engineering.
He is currently with Lumen PMC as Director of Process Engineering and Project Risk Management. Lumen is made up of a group of well-seasoned engineering professionals who have worked together in the past.
He is registered Professional Engineer in Texas and Project Management Professional (PMP).
Topic: Project Risk Management
Why do we need risk management? All projects have risks. Will the engineering be ready to meet the construction schedule? Will the cost of equipment and materials be delivered on time and within the budget? Will the required permits be approved on schedule? These risks can impact project goals and unmanaged risk can result in crisis management.
The first step in the risk management process is to acknowledge the reality of risk. Denial is a common tactic that substitutes deliberate ignorance for thoughtful planning. This presentation defines the roles and responsibilities within the project team and the methodologies to address the risks – both threats and opportunities. We will discuss how to estimate the probability of an event happening and the impact that event will have on the project if it does happen. We will address what mitigating actions need to be taken to keep a bad event from happening and how to enhance the probability of a good event happening. We will emphasize the importance of periodic reviews and tracking of risks throughout the life of the project.
Costs:
The lunch menu is an all-inclusive buffet style for $16 per person and STS-AIChE subsidizes the lunch by $5. The non-refundable $11 registration fee includes the subsidized lunch buffet and attendance for the lunch presentation and networking. Pre-registration reserves your seat and walk-ins welcome on an as available basis. STS-AIChE members as well as non-members are welcome to attend. Select the below button to pre-register for this event:
Have suggestions, ideas, comments or want to recommend a speaker for future FFNL events? Contact William Pittman at WilliamPittman@micropackamericas.com.