First Friday Networking Lunch - March 2020
Friday, March 6, 2020, 11:30am-1:00pm CST
Speaker: Josh Shupp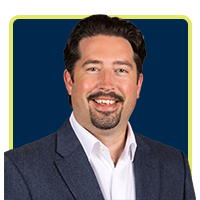 Josh Shupp is responsible for ensuring customers achieve success with the Northwest Analytics suite of products as quickly as possible. Mr. Shupp has 15 years of experience in enterprise software strategy, sales, design and management; the last five years working at Northwest Analytics in various roles within sales strategy and solutions management. He is an expert at developing and managing complex process analytics projects working with multiple stakeholders across all levels of the organization while guiding customers through implementations that produce results. Prior to joining Northwest Analytics, he was the President of SOS Corporation, a healthcare industry software company. Josh graduated from the University of South Florida.
Topic: Digital Transformation and Industry 4.0 Success - It's Not (All) About the Technology
The changes brought about by Industry 4.0 and the digitalization that implies makes life difficult for an industry that has been around for more than a century. The chemical manufacturing sector is filled with talented engineers and scientists, but adopting new approaches in data integration and contextualization can be challenging. Part of that challenge relates to the natural technology inertia and baggage that comes with a +130-year-old industry. But too often, most of the challenge lies in the fact that everyone outside your company believes passionately that all that's needed for Industry 4.0 success is their "better mousetrap" – the better AI algorithm, machine learning software, cloud solution or process explorer.
This fun and interactive session with Dow and Northwest Analytics will demonstrate how Dow broke away from the usual technology-first thinking that prevents true transformation; and developed a problem-centric approach that has enabled Dow to drive analytics-based decision making in real time and create an analytics culture that is at the foundation of its Industry 4.0 analytics success. And as is highlighted in the journey of Dow and other leading manufacturers, the problem is not what you think!
Costs:
The lunch menu is an all-inclusive buffet style for $16 per person and STS-AIChE subsidizes the lunch by $5. The non-refundable $11 registration fee includes the subsidized lunch buffet and attendance for the lunch presentation and networking. Pre-registration reserves your seat and walk-ins welcome on an as available basis. STS-AIChE members as well as non-members are welcome to attend. Select the below button to pre-register for this event:
<p );"="">Have suggestions, ideas, comments or want to recommend a speaker for future FFNL events? Contact William Pittman at WilliamPittman@micropackamericas.com.