First Friday Networking Lunch – February 2019
Friday, February 1, 2019, 11:30am-1:00pm CST
Speaker: Curtis (Curt) Miller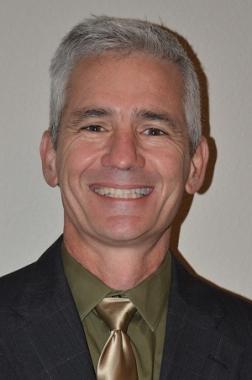 Mr. Miller has a P.E. in Control Systems and received his B.S. in Chemical Engineering from Texas A&M in 1986. He is a Certified Functional Safety Expert (CFSE) and has recorded 20,000+ hours in functional safety.
He is further specialized in protection systems for turbo-machinery, including turbines, compressors, and reciprocating engines / compressors. He has participated in ISA84, AIChE, and API committees, has 20+ papers, and authored a book titled "Win/Win: A Manager's Guide to Functional Safety". He is a vetted instructor for CFSE and ISA EC50/52/54 (LOPA/SIS) courses.
On the personal side, Mr. Miller lives in the hill country near Austin, where he is close to his grandchildren and extended family. Although he is currently busy with his SIS SILverstone LLC start-up with main offices in Houston, New Orleans, Baton Rouge, and Lafayette, he finds opportunity to follow his sideline passion in triathlons, where he competes domestically and occasionally internationally.
Curtis (Curt) Miller
General Manager / Principal Consultant / Founder
SIS SILverstone LLC
10999 Katy Freeway, Suite 600
Houston, TX 77079
M: 832-439-3893
Email: camiller@sissilverstone.com
Topic: Safety Shutdown Systems: Achieving SIS/SIL Compliance to the New ISA61511 Standard via Sharepoint
The first international standard (IEC 61511) for Safety Instrumented Systems (SIS) in the process industry was released in 2003. The second edition was recently adapted by ANSI/ISA for the USA in mid-2018.
This IEC/ISA61511 consensus standard has approximately 300 "shall" statements. The "shall" statements then cover over 650 individual requirements for each safety instrumented function (SIF). Tracking the fulfillment of these requirements is a demanding task and spreadsheets have not proven effective. Enterprise-level software solutions are available, but to-date, none have accomplished such a daunting task.
In this session, a case study will be utilized to show how full compliance can be achieved. It will apply comprehensive, off-the-shelf safety lifecycle tools that work with existing site practices. The process will be sustainable, simple, and most importantly, cost effective. The exciting news is that Microsoft SharePointⓇ can bring all the requirements into focus and any company can obtain full ISA/IEC 61511 compliance.
Cost:
The lunch menu is an all-inclusive buffet style for $16 per person and STS-AIChE subsidizes the lunch by $5. The non-refundable $11 registration fee includes the subsidized lunch buffet and attendance for the lunch presentation and networking. Pre-registration reserves your seat and walk-ins welcome on an as available basis. STS-AIChE members as well as non-members are welcome to attend. Select the below button to pre-register for this event:
Have suggestions, ideas, comments or want to recommend a speaker for future FFNL events? Please contact William Pittman at WilliamPittman@micropackamericas.com.