First Friday Networking Lunch - December 2019
Friday, December 6, 2019, 11:30am-1:00pm CST
Speaker: Wesley Carter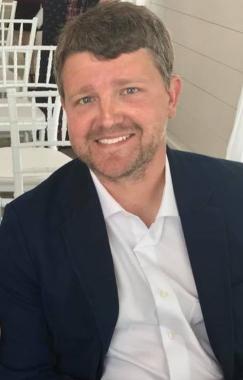 Wesley Carter has more than 12 years of experience in Process Safety and Risk Management in both the oil and gas and chemical industries. He received both his Bachelor of Science degree in Chemical Engineering and the Mary Kay O'Connor Process Safety Engineering Certificate from Texas A&M University. In 2017, Wesley formed Ampeva, using his experience and passion for process safety to help clients develop or improve their Process Safety Management and Risk Management Plan programs. In late 2018, Ampeva merged with another consulting company to become Amplify Process Safety, combining both original owners' unique skill sets. Wesley is currently an AIChE- CCPS Certified Process Safety Professional (CCPSC).
Topic: Process Safety Management (PSM): Past, Present, and Future
What are some historical process safety incidents that led to the formation of the Process Safety Management (PSM) standard? Now, more than 25 years later, are process safety incidents still happening?
In this presentation Wesley Carter, CCPSC, of Amplify Process Safety will discuss process safety incidents of the past and how they informed current OSHA PSM and EPA RMP requirements. Next, he'll cover a few recent incidents in industry that highlight the continued need for these regulations before closing with the importance of being a good steward of process safety as an engineer.
Costs:
The lunch menu is an all-inclusive buffet style for $16 per person and STS-AIChE subsidizes the lunch by $5. The non-refundable $11 registration fee includes the subsidized lunch buffet and attendance for the lunch presentation and networking. Pre-registration reserves your seat and walk-ins welcome on an as available basis. STS-AIChE members as well as non-members are welcome to attend. Select the below button to pre-register for this event:
Have suggestions, ideas, comments or want to recommend a speaker for future FFNL events? Contact William Pittman at WilliamPittman@micropackamericas.com.