First Friday Networking Forum – June 2018
Friday, June 1, 2018, 11:30am-1:00pm CDT
Topic: The Future Price of Oil: A Perspective
In mid-2014, the price of oil began a precipitous drop from about $110/bbl Brent to a low of about $30/bbl in the beginning of 2016. It has since partially recovered -- averaging $66-67/bbl over the past 3 months. This dramatic drop and partial recovery has raised the age-old question: "What can I believe about forecasts of future prices?"
Ron shares his analysis on this question based on his almost 40 years experience in the oil industry. In February 2015, Ron gave a keynote presentation at an energy conference in Houston, which was reported by Hydrocarbon Processing, that the "new normal" for crude oil prices is roughly $65/bbl. In this presentation, Ron gives the basis for his insightful forecast; the many factors that can affect oil prices in the future; and the leading indicators for potentially significant medium-term changes in the future.
Speaker: Dr. Ronald Sills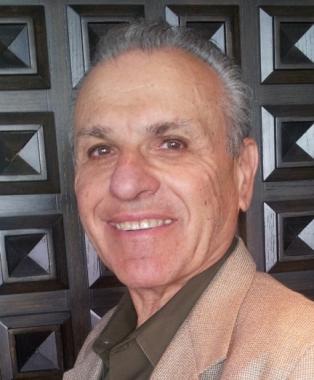 Dr. Ronald Sills (Ron), Co-Founding Director, XTL&DME Institute, is an internationally-recognized expert on a broad range of energy and alternative fuels topics. His experience includes being a (a) consultant in conversion technologies and analysis of the natural gas/biomass value chain for several major corporations; (b) Board Member of a start-up company making carbon negative fuels from biomass; (c) Senior Advisor, ADI Analytics (d) Business Development for DragonFly Aerial Solutions, and (e) leading the BP Natural Gas Conversion Network. Prior to joining BP/Amoco, he was manager of Mobil's Research Planning and Evaluation Group.
Ron holds a PhD and MS in Chemical Engineering from MIT, and a BS from Columbia University. He has been a member of AIChE for over 50 years.
Costs: There is no registration fee. The lunch menu is buffet style, and the South Texas Section subsidizes lunch cost by $5 per attendee. STS members as well as non-members are welcome to attend. We only request that you pre-register at the STS-AIChE.org website so we can get an accurate head count for the restaurant.
Have suggestions, ideas, comments or want to recommend a speaker for future FFNL events? Please contact Fabian Solberg at fabian1221@hotmail.com or 815-307-5746. You may also contact Onesimus Haruna (who will be hosting the event that day) at 832-303-5541, or Jimmy Kumana at jkumana@aol.com.