February 2nd - First Friday Networking Lunch
Friday, February 2, 2018, 11:30am-1:00pm CST
OPTIMAL INTEGRATION OF STEAM TURBINES FOR INDUSTRIAL CHP APPLICATIONS
Jimmy D Kumana, CEO, Kumana & Associates, will speak on the economics of steam turbine applications as dependent primarily upon two factors – choosing the right type and size of machine (viz. back pressure or condensing), and integrating it correctly with the process thermal demand in accordance with the Appropriate Placement Principle of Pinch Analysis. Mr. Kumana will reviewthe thermodynamic basis for the methodology, and illustrate how it is applied in practice.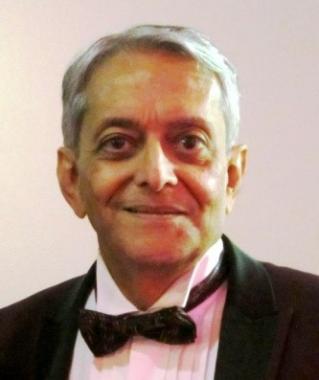 Mr. Kumana holds an M.S. degree in Chemical Engineering from the University of Cincinnati. He has more than 35 years of experience in the areas of process design and energy/water optimization. He worked for both manufacturing and EPC companies before establishing Kumana & Associates, a Houston-based consulting firm specializing in process optimization techniques based on Pinch Analysis.
He and his company have been consultants to blue-chip Chemical and Oil & Gas companies world-wide, including DuPont, Union Carbide (Dow Chem), Monsanto, Solutia (now part of Eastman Chem), Lubrizol, Mitsubishi, SABIC, Saudi Aramco, PetroChina, Pemex, SASOL, ConocoPhillips, and Tesoro. He has also been a consultant to major energy utilities including EPRI, GRI, Southern Cal Edison, Xcel Energy, Southern Cal Gas and Dubai Gas, as well as to the US Dept of Energy, Natural Resources Canada, the Egyptian Ministry of Petroleum and Minerals, the World Bank (IFC), and UNIDO.
Mr. Kumana has authored or co-authored over 70 technical papers and book chapters, and was the instructor for AIChE's course on Pinch Analysis for Heat Recovery Optimization for many years during the 1990s. For the past 7 years he has been teaching a course on Energy Efficiency Optimization in the Hydrocarbon Industries designed for plant engineers.
This networking lunch is one of a series of lunches subsidized by the South Texas Section of the AIChE to bring members of the South Texas Sectiontogether with industry professionals and management.Each attendee's lunch is subsidized $5 by the South Texas Section
Register HERE