April 6th – First Friday Networking Lunch
Friday, April 6, 2018, 11:30am-1:00pm CDT
Using 3D Mapping Studies to Design Flame and Gas Detection Systems
Dr. William Pittman, Fire and Gas Detection Consultant, Micropack Detection (Americas), will speak on how 3D models are being used to develop enhanced fire and gas detector layouts that are cost effective and proven to be compliant with design standards. The methodology presented is based on leading industry guidance on the evaluation of Fire & Gas system effectiveness. It begins by specifying risk-based performance targets for the system and assesses the system's ability to detect target fires using the actual geometry of the space and field of view of the selected detector - where available.
The next STS-AIChE First Friday Networking Lunch (FFNL) will be held on Friday, April 6th from 11:30AM - 1:00PM at the Wyndham Houston West Energy Corridor Park Restaurant and Grill (14703 Park Row Dr, Houston, TX 77079). The restaurant is located on the east side of the hotel and there is designated parking available. The lunch cost $11 all included (tax, tip, drinks and food) after the South Texas Section has subsidized this event by $5 per attendee. You pay for the lunch when you walk into the Park Restaurant at the Wyndham hotel. Everyone is welcome to attend!
Have suggestions, ideas, comments or want to speak at a future FFNL? Please contact Fabian Solberg at 815-307-5746 or fabian.solberg@eisenmann.com.
Speaker: Dr. William Pittman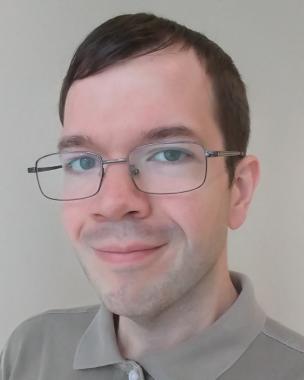 Dr. Pittman holds a Ph.D. in Chemical Engineering from Texas A&M University and received the university's Safety Engineering Certificate in August 2015. His doctoral research investigated the potential for micro-emulsion formation and phase inversion within semi-batch mixed-acid nitration of Toluene. He has 10 years of experience with process safety research working mostly with Texas A&M's Mary Kay O'Connor Process Safety Center (MKOPSC). He has worked in process safety consulting and incident investigation for 5 years. After receiving his doctorate, he briefly served as a post-doctoral research scientist with MKOPSC before joining Smith and Burgess to work as a safety relief engineer. He now works with Micropack Detection (Americas) as a Fire and Gas Detection Consultant and Risk Analyst.
Dr. Pittman has authored or co-authored 7 technical papers on topics including the West Fertilizer explosion, risk communication, and confirmation of process de-energization. He was the instructor for Texas A&M's Industrial Safety Engineering class as well as short-courses offered by MKOPSC and has several years of experience in education and the preparation of instructional course materials.