STS Officer Elections Close Nov 25th
The STS AIChE elections close on November 25th for the following officer elections:
STS AIChE Chair-Elect

Dr. Mona Setoodeh
William A. Shaw, B.S/M.S. ChE

STS AIChE Director Position 1
STS AIChE Director Position 3
STS AIChE Treasurer

Sarah Olmedo
Harshad Shah
Voting
Submit your ballot at the following link: https://forms.office.com/r/R9ZMUDK0t9
Voting will close on November 25th at 11:45 PM.
STS AIChE Chair-Elect Nominees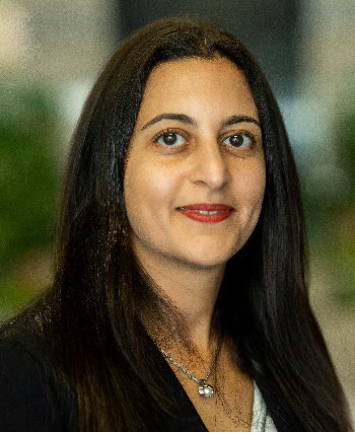 Dr. Mona Setoodeh
BIO
Dr. Setoodeh started her career as a chemical engineer in 2001 and joined CH·IV in 2007. She soon developed her skills in project management and was later appointed as Vice President and General Manager of CH·IV's Houston office in 2016. Mona has since expanded CH·IV's service offerings to the industry and led the team through successful completion of numerous major projects.
Dr. Setoodeh is passionate about mentorship, personnel growth, and organizational management, which drove her to further continue her education in this field. Mona has deep respect for individual characteristics and skillsets of the elite team that she serves and looks forward to leading the business to greater success. In 2020, she was appointed as President of CH·IV and has been serving in that role since.
With sustainability and decarbonization in focus, Mona launched company's low carbon initiative, DeCO2DE, in 2021 to support global efforts of the industry towards carbon footprint reduction and achieving Net Zero.
Dr. Setoodeh is the executive sponsor of the Herstory Makers, committed to recruitment, advancement, and retention of talented individuals, as well as empowering its members to achieve career success and work-life balance through education, networking, and advocacy. Additionally, Mona is an Industrial Advisory Board member at University of Houston's Department of Chemical & Biomolecular Engineering.
Dr. Setoodeh holds B.S., M.S., and Ph.D. in Chemical Engineering, and Master's in Engineering Management.
NOMINEE STATEMENT
Having served the natural gas industry (the cleanest fossil fuels, currently referred to as the Transition Fuel) has given me great insights to effective approaches and solutions for reduction of our carbon footprint globally. In an era of exceptional information abundance, it can be challenging at times to separate facts from hype. Like many other topics, Decarbonization is not immune to the push and pull of the media and the many stories surrounding it. Over the years, I have worked with many clients and environmental permitting agencies, gaining firsthand knowledge on what actions could truly and sustainably move the needle towards

decarbonization. As Chair-Elect of the South Texas Section, I would humbly offer my practical, industry-based experience to this prestigious engineering society. Education and sharing knowledge at all levels is how we continue to evolve and improve through generations. I would be honored to contribute to this growth as we move towards a sustainable future. I will in parallel support realization of the organization's vision:
Increasing awareness, through my multifaceted experience with project developers and DeCO2DE
Improving relevancy of Organization's programs, by leveraging my active role in the industry
Improving Organization's governance, through my experience in organizational management

William A. Shaw, B.S/M.S. ChE
NOMINEE STATEMENT
As Chair-Elect of the South Texas Section, I will work to improve upon the excellent work of past Chairs to:
Bridge the communication/knowledge gap between senior and early-career ChEs.
Ensure that lectures and breakout sessions are relevant to the majority.
Listen and communicate industry trends, members needs.
Increase participation.
I'd like to continue to increase communication, mentorship, knowledge sharing between the senior and junior engineers. Our industry is rapidly losing much of the knowledge from the retiring senior engineers causing junior engineers many times do not have career mentors. My desire is to bring these two groups together for the good of our discipline and world.
I will seek your advice on lectures, topics, breakout sessions that you would like to hear through various surveys and questionnaires.
Communication is key for this role in my opinion. Our industry is constantly changing/growing. Many of us are very busy with our heads down in our daily work. I'd like to provide big picture industry trends to keep you informed. With this, I'd like to continue to improve upon our communication platforms (website, venues, livestreams, etc) by working alongside the existing communication teams.
William has worked in senior technical and management rolls in the both the public (US Navy, Department of Energy) and private (Worley Parsons, CB&I Lummus, Indorama Ventures) industries at every level of engineering (Chemical R&D, ethylene plant design, FEL1-8 detailed engineering, construction management, etc) on large and small scale projects.
STS AIChE Director Position 1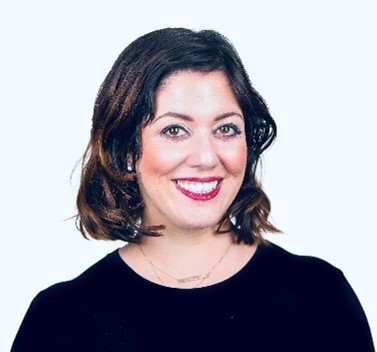 Yasmine McColl
BIO
Yasmine McColl is the Schneider Electric Global Business Development Leader for the Chemicals segment.
Yasmine has 20 years of experience in the Energy and Chemical industries. Before joining Schneider Electric, she has held various technical and commercial positions with several leading EPC and technology companies.
Yasmine plays an active role in the Chemicals market; she is an executive board member of AICHE (American Institute of Chemical Engineers) South Texas Section. She has served in the board of directors for the Women's Energy Network (WEN) Houston, ECC (Engineering and Construction Contracting) future leader program, and as a Vice President of SWE (Society of Women Engineers) college chapter.
Furthermore, she is very passionate and motivated to empower women and girls at younger ages to become a part of the Energy / Chemical industries and help reaching the industries' sustainability goals.
Yasmine holds an MBA and BS in Chemical Engineering from the University of Houston. She is also a certified (RYT 200) yoga teacher.
Yasmine was born and raised in Iran after 1979 revolution. She migrated to the United States after Iran and Iraq war. Upon arriving to the United States, Yasmine had to adapt quicky and find ways to thrive in a new country and pursue her dreams as an independent young woman.
Yasmine is a happy mother of 5 years-old daughter, and she is based out of Houston, TX - USA
CV
STS AIChE Director Position 3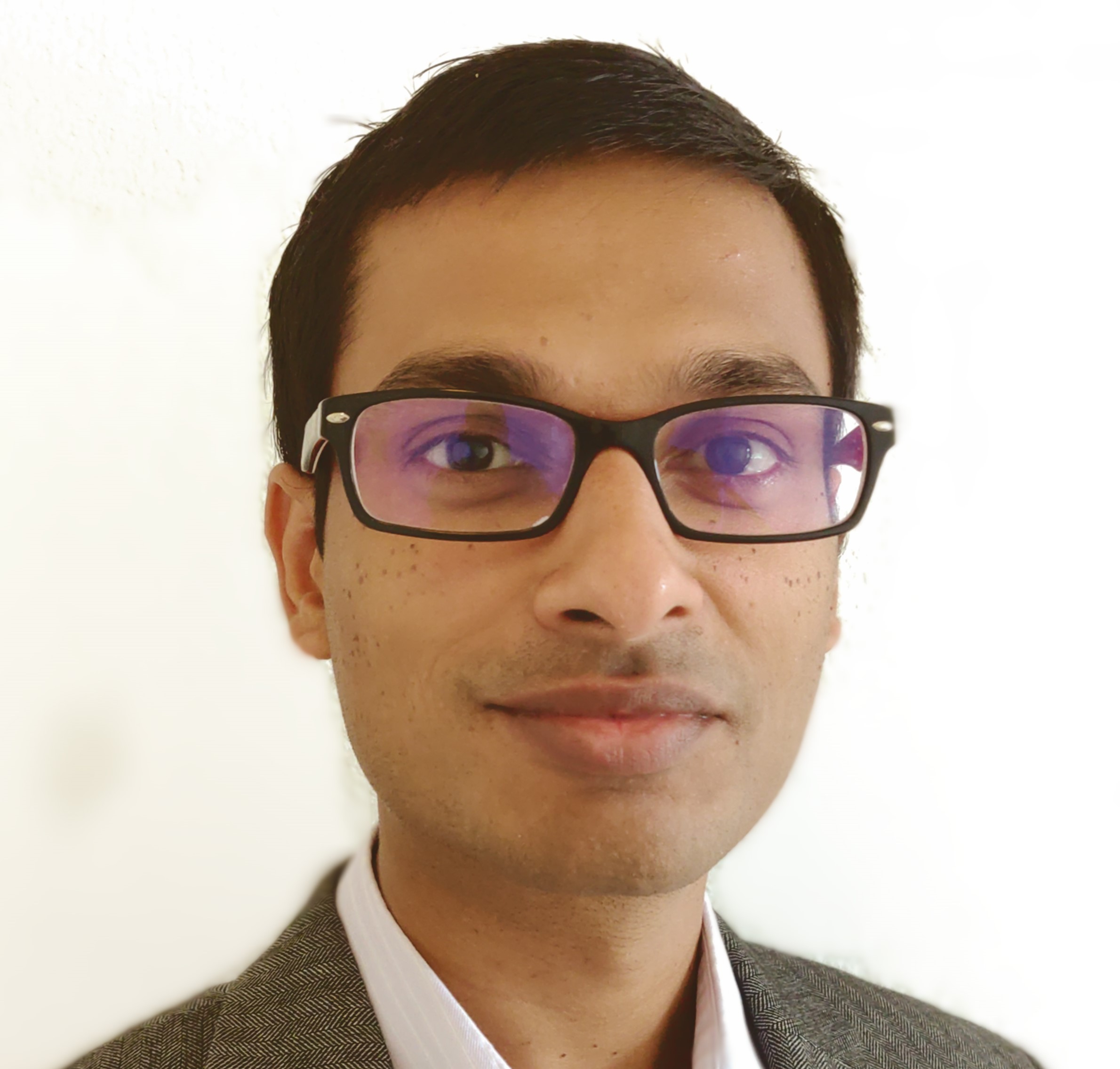 Dr. Nitish Mittal
CV
BIO
Dr. Nitish Mittal is an energy technologist and currently a staff research engineer with ExxonMobil in Texas. He has extensive experience in the process design, development and scale-up and techno-economic analysis of chemical and energy systems.
Prior to joining ExxonMobil, Dr. Mittal was a PhD research assistant at the University of Minnesota where he developed advanced models for membrane-based energy-efficient separation in the chemical and the energy industry. He has also interned with Indian Oil Corp. Ltd., Dow Chemicals and Cargill Inc. Dr. Mittal has published several peer-reviewed journal papers, presented at several international conferences, is an inventor on two international provisional patents and serves as a reviewer for distinguished international journals and session chairs for international conferences.
Dr. Mittal is also an active member of AIChE and is involved in numerous activities at the national AIChE and local South Texas Section including session chair, judge for 3-minute thesis (3MT) competition, mentor for undergraduate and graduate students and other volunteer roles. Dr. Mittal is also a judge for the State level K-12 Science and Engineering Fair. In addition, Dr. Mittal has served on various leadership positions at the University of Minnesota and ExxonMobil.
He has won numerous awards including Hart Energy's E&P Plus's 40 Under Forty Award, Innovator of the Year (ExxonMobil), Global Technology Recognition Award (ExxonMobil), the Graduate Engineering Innovation Fellowship (University of Minnesota) and the Proficiency Medal (IIT Kanpur).
Dr. Mittal holds a bachelor's degree and master's degree in chemical engineering from Indian Institute of Technology Kanpur, India, and a PhD in chemical engineering from the University of Minnesota.
STS AIChE Treasurer

Sarah Olmedo
Bio
Sarah Olmedo is a chemical engineer with over 20 years of experience in Oil, Gas, and Petrochemical project development and capital project management . She oversees the process design and development of high value, technical solutions globally. She has a passion for projects from Pre-FEED through detailed engineering, procurement, and construction.
Mrs. Olmedo has held positions of increasing responsibility at TritenIAG, Burns and McDonnell, and Fluor Corporation. Leadership positions have been in EPC Project Management, Business Development, Consulting, and Process Engineering.
Sarah graduated with a BS in Chemical Engineering. She also completed advanced leadership and management programs at Harvard University and Rice University.
She has held various leadership roles in industry committees for AICHE, ISA, SWE, and PIP. Roles include President, Co-Chair, and National Finance board member.

Harshad Shah
Bio
Harshad Shah started his career as a process chemical engineer in 1985 and has worked in engineering and construction (EPC ) companies. He has worked for major EPC companies in Houston and Los Angeles, California. He has worked in Ethylene revamp, Refinery Revamps, Gas Processing and Sulfur recovery and LNG projects. He has worked on ARMCO GOSP units and spent some time in Saudi Arabia. He worked on grass root DCU unit licensed by ABB Lummus(CB&I). Also, he was lead process system engineer on six Pemex refineries ULSD (CDTECH) project. He is very good at process systems P&IDS, PHA, and process safety worked.
Mr. Shah holds a bachelor's degree and master's degree in chemical engineering Texas A&M and Lamar University respectively. He has BSc in chemistry from University of Bombay (Mumbai).
Nominee Statement
As Treasurer of the South Texas AICHE Section, I will continue to implement good work done by present and the past treasurers and try to improve the system whenever needed.