Submitted by
Laura Moes
on September 24, 2019 - 4:28pm
Tuesday, October 8, 2019, MDT
TOPIC: Process Safety Leadership: The challenge for this generation!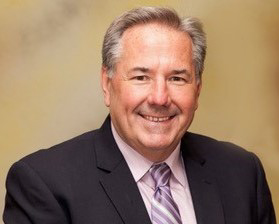 SPEAKER: Kenan Stevick, President of KPS, Inc.
DATE: Tuesday, October 8
TIME: 6:00 Networking/Dinner

7:00 - 8:00 Presentation
LOCATION: Romano's Macaroni Grill, 7979 East Arapahoe Rd, Greenwood Village, CO 80112
PLEASE RSVP by FRIDAY, October 4 (early RSVPs are greatly appreciated!) You may RSVP via email at rockyaiche@yahoo.com indicating your name, phone number, and number of attendees and pay at the meeting. Or you may RSVP and pay online by selecting your membership level in the Paypal drop down box and clicking on the "BuyNow" button to pay by credit card.
COST: Rocky Mountain AIChE Members $20; Non-members $25, Students/Unemployed $10; Add $5 for attending meeting without RSVP
SPEAKER BIO:
Distinguished 38-year career of chemical industry leadership in Process Safety, Manufacturing, Project Management, and EH&S.
Background:
Co-Author of Center for Chemical Process Safety (CCPS) Book: Process Safety Leadership from the Boardroom to the Frontline,
4 years - Sr Management Consultant and Leadership Coach in Process safety
34 Years in the industry-leading Dow Chemical company:


Chief Process Safety Engineer and Global Director of Process Safety
Reactive Chemical, Mechanical Integrity & Process Safety Discipline Manager
Site manager responsible for safe and efficient operation of manuf. plants
Global EH&S Business Operations Leader, EH&S Manager for business with 27 facilities globally
Project Manager for the design and construction of a pharmaceutical plant

B.S. in Chemical Engineering, Michigan Technological University
CCPS Emeritus Member, Fellow and Process Safety Certification
Key Engagements/Results:
Led Dow Chemical Process Safety Incident Reduction team, achieved 85+% reduction in Tier 1 incidents in 5 years, $50MM Impact
Extensive expertise in working with stakeholders to evaluate risk / performance and success in guiding cross-functional teams in the design and launch of pragmatic technology solutions / administrative controls and driving improved process safety and operational reliability performance
At a global scale, responsible for the technology, management systems, hazard/risk assessment tools development and application, metrics and reporting, culture, and organizational governance involved with process safety