2014 Spring Meeting Highlights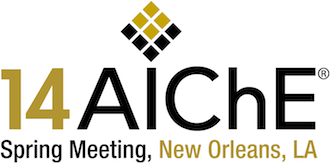 2014 Spring meeting just concluded in New Orleans with the distinction of being the second largest attended meeting so far.
The Fuels and Petrochemical Division (F&PD) officers convened to host their Executive Committee meeting to go over the order of business within the division and also held their Long Range Planning meeting.
Keynote Speech
This year's F&PD Keynote Speech was given by Mike Millard of UOP on "Refinery / Petrochemical Integration: Managing Molecules to Maximize Value".
Awards
F&PD also held their Awards Dinner meeting where they felicitated the following honorees:
Election Announcements
Also, results of the recent F&PD elections were announced and the following officers took charge of their roles:
Secretary
Virginia Brown, Fluor
2nd Vice Chair
Rick Kolodziej, Wood Group Mustang
New 3-year Directors
Frank Del Nogal, BP

Nikki Bishop, Emerson Process Management

Helen Lou, Lamar University
At this years Spring Meeting, F&PD sponsored/co-sponsored around 170 technical papers which featured in various refinery processing, gas utilization and petrochemical topical sessions. Best Paper Award went to the paper "BioGTL Platform for the Conversion of Natural Gas to Fuels and Chemicals" by Josh Silverman of Calysta Energy; Best Presentation Award is currently being reviewed.