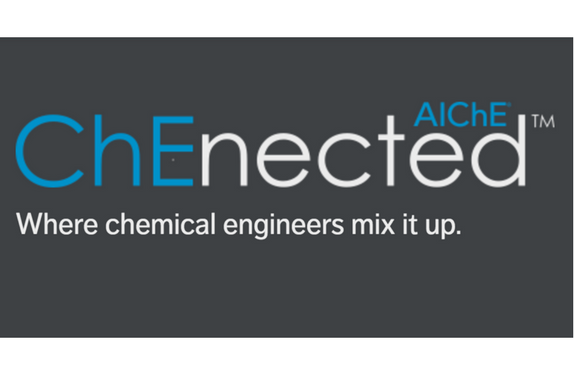 ChEnected is Where Chemical Engineers Mix it Up.
ChEnected is a unique online community created for and by young professional chemical engineers. Presented by AIChE, ChEnected is where chemical engineers can read, view, contribute, and engage with everything Chem-E. On ChEnected, Engineers discuss chemicals, process safety, energy, sustainability, and bioengineering.
ChEnected is Reactive.
ChEnected features content that covers the spectrum of the Chemical Enginering profession—from hot developments and opinions in the areas of alternative energy to career and legal advice. By virtue of its name, The Reactor blog is meant to be the driver of discussions about all things ChemE. Those discussions will help mold its future, its content, and the entire ChEnected portal. So please, be an active participant by commenting on posts, providing feedback, or becoming a guest contributor. 
ChEnected is Social.
You can participate in the ChEnected conversation on Twitter, Facebook, Linkedin, Youtube, Flickr and Slideshare.
| Network | Participation | Link |
| --- | --- | --- |
| | Follow ChEnected on Twitter and join the conversation about all things Chem-E with engineers and related professionals. | Twitter.com/ChEnected |
| | AIChE is represented on Facebook with a page geared to professionals and another toward students.* | |
| | AIChE has a strong presence on Linkedin with a group of more than 12,000 members. | AIChE Linkedin Group |
| | ChEnected's YouTube page has original video content taken at AIChE meetings and specialty conferences. | Youtube.com/ChEnected |
| | Browse through ChEnected's photo libraries to get a glimpse into AIChE conferences, student events, and Chem-E-Car. | Flickr.com/ChEnected |
| | See presentations given by AIChE members and ChEnected writers on Slideshare. | Slideshare.net/ChEnected |
AIChE's Student Facebook Page is Facebook.com/AIChE