20 Elements of Risk Based Process Safety (RBPS)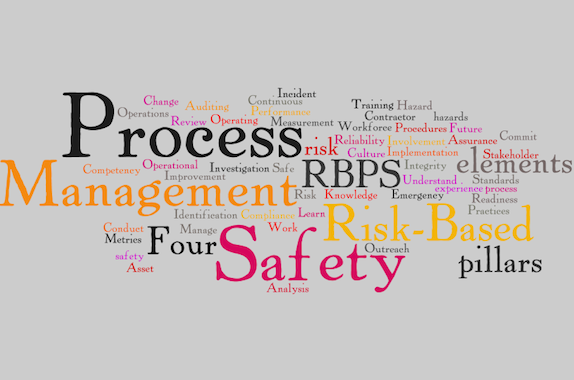 Course ID:

Type:

eLearning (online) Course

Skill Level:

Duration:

PDHs:

CEUs:
Checkout
Do you already own this content?
If you are already enrolled in this course, click here to access it in the learn center.
This online course will introduce you to the CCPS Risk Based Process Safety (RBPS) Management approach, described in the CCPS book Guidelines for Risk Based Process Safety, 2007.  It covers the four pillars and twenty elements that define the structure for the RBPS approach.  The course will help you design, implement, and maintain a risk-based process safety management system that will fit your company's needs and resources.
You will learn the definition and importance of RBPS and learn the four pillars of RBPS. Key principles and essential features for each of the twenty elements that make up the pillars will be discussed. 
The four pillars include:
   1.   Commit to process safety
   2.   Understand hazards and risk
   3.   Manage risk
   4.   Learn from experience
Subjects discussed include:
Process Safety Culture
Compliance with Standards
Process Safety Competency
Workforce Involvement
Stakeholder Outreach
Process Knowledge Management
Hazard Identification and Risk Analysis
Operating Procedures
Safe Work Practices
Asset Integrity and Reliability

Contractor Management
Training and Performance Assurance
Management of Change
Operational Readiness
Conduct of Operations
Emergency Management
Incident Investigation
Measurement and Metrics
Auditing
Management Review and Continuous Improvement
Implementation and the Future