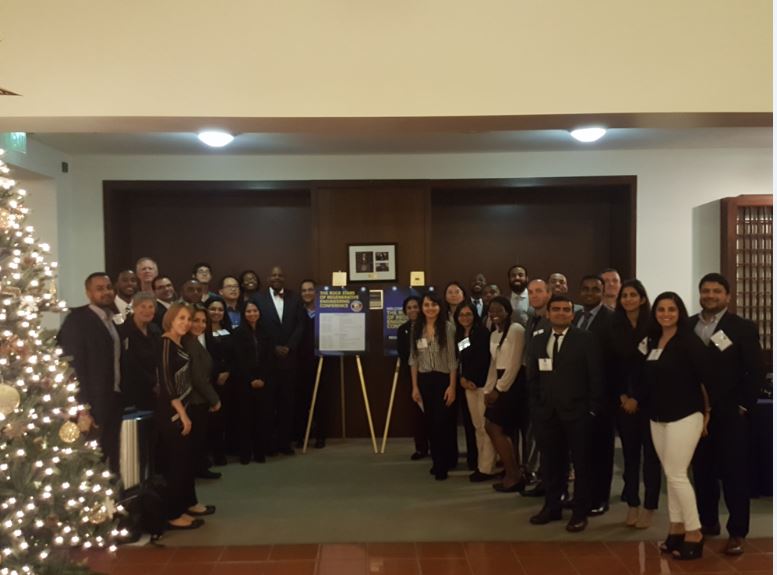 Local hotels for your consideration include:
The Regenerative Engineering Society is a new society focusing on the Convergence of Advanced Material Sciences, Stem Cell Science, Physics, Developmental Biology and Clinical Translation for solving next generation challenges in tissue regeneration. The society recently has joined with the American Institute of Chemical Engineers and is now one of its Communities.
The Rock Stars of Regenerative Engineering Conference took place on December 10-11 2016 and featured 4 exciting leaders in the field who discussed their work in an interactive fashion. Poster sessions allowed for younger investigators to interact and network.
We are excited about this new and innovative approach to the phrase "scientific meeting". The conference is sponsored by the National Science Foundation and the Burroughs Wellcome Fund.
Conference Chair:
Cato Laurencin, University of Connecticut
Conference Co-Chairs:
Lakshmi Nair, University of Connecticut
Yusuf Khan, University of Connecticut
Organizing Committee:
Ali Khademhousseini, MIT
Kevin Lo, University of Connecticut
David Gardiner, University of California, Irvine
Guillermo Ameer, Northwestern University
Confirmed Speakers:
Rui L. Reis, PhD, M.D., University of Minho
Roderic Pettigrew, PhD, M.D.. National Institute of Biomedical Imaging and Bioengineering
David M. Gardiner, Ph.D., University of California, Irvine
Ali Khademhousseini, Ph.D., M.I.T.