2022 AIChE Spring Meeting Topical Conferences
Dive into the latest thinking emerging in critical growth areas. The Topical Conferences at the 2022 AIChE Spring Meeting place you at the forefront of the trending topics in the chemical engineering industry and help you grow your career. ...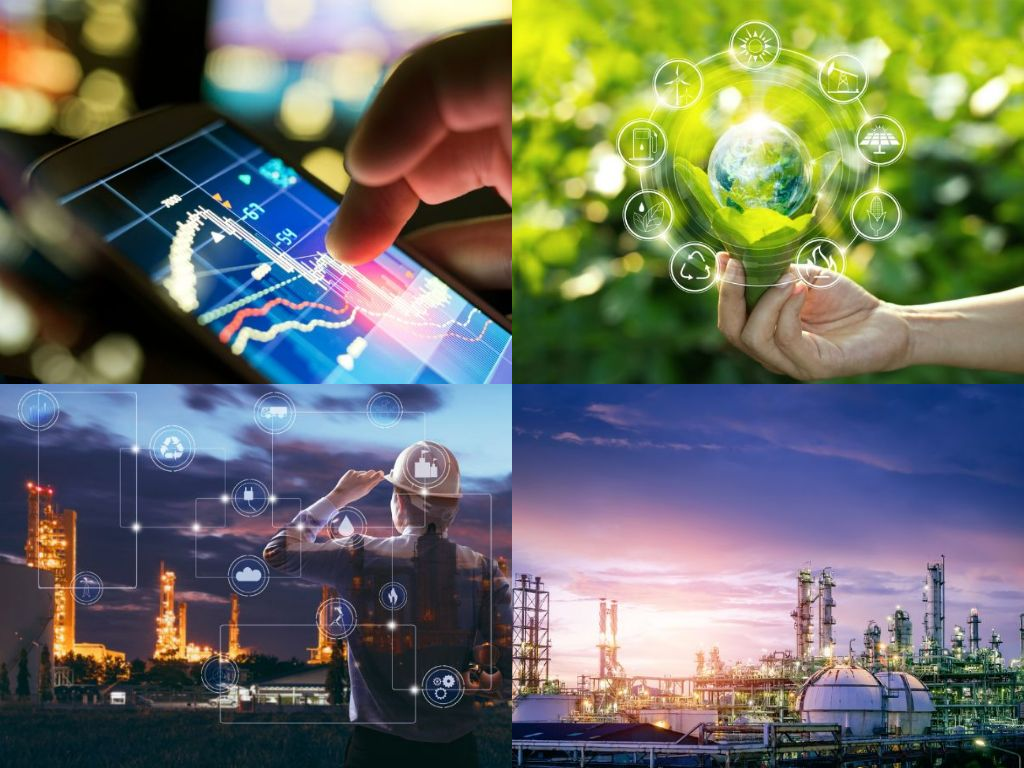 Leadership Development - Professional Skills to Catalyze your Career
As chemical engineers, we are all very strong technically and usually well trained for our positions. AIChE Conferences and Courses also provide additional technical training to help us keep up to date with the latest technologies and prepare for our next roles. However, we are often missing in the people skills and leadership training that can make a difference in a successful career and life. This annual topical looks to address some of those needs. Covering topics as diverse as our attendees, we provide workshops and presentations on topics such as unconscious biases, utilizing diversity, personal growth, communications, management skills, branding and networking. Both attendees and presenters have found the previous topical conferences valuable and enjoyable, and we expect this one to be the same.
Process Intensification
The business context for the refining, chemical and other process industries is changing. Changes in market forces (feedstock costs and availability, products costs and demand), changes in regulations and consumer preferences, and technological changes all contribute to this context. Process Intensification, the radical improvement of processes through design and operational breakthroughs, provides options to cope with these transformational context changes. This topical focuses on the choices that PI provides and their connection to modular processes. The RAPID Manufacturing Institute organizes the topical sessions, but they are open to the wider MCPI community.
Industry 4.0 Topical Conference
Industry 4.0 represents the fourth industrial revolution using cyber-physical systems to produce breakthrough improvement in manufacturing productivity, safety, and competitiveness. It is driven by emerging technologies including big data analytics, robotics, augmented reality, internet of things, digital twins, cybersecurity, and artificial intelligence.
The 33rd Ethylene Producers' Conference will cover all aspects of ethylene manufacture. Typical sessions on safety, environmental, operations, rotating equipment, technology, feedstock contaminants, and big data are planned. "Tutorial" sessions on commissioning and hydrogenation will also be offered.
Emerging Technologies in Clean Energy
Hear about energy challenges in the area of carbon capture, sequestration, storage and utilization.
22nd Topical Conference on Gas Utilization
The Gas Utilization Topical Conference covers topics about gas processing, gas technology, equipment and advances in gas controls and design. Topics range from LNG to carbon capture to syngas and gas safety.
25rd Topical Conference on Refinery Processing
The Refinery Processing Topical Conference covers topics related to crude oil refining and processing. Topics range from crude oil handling to blending to processing technology and equipment to control scheme improvements. Presentations cover both new developments and primers for new entrants to the refining world.
Distillation Symposium
The Distillation Symposium is the annual update on new developments and experience in distillation. Topics include new developments and applications in all areas of distillation. Specific areas cover processes, equipment (packing and trays), troubleshooting, control, optimization, and operational excellence.
Hydrogen Safety Topical Conference
Programmed by the Center for Hydrogen Safety, a global oriented non-profit dedicated to promoting hydrogen safety and best practices worldwide, the Hydrogen Safety topical conference will address concerns regarding the safe use of hydrogen in commercial and industrial applications, fuel cells, and as a sustainable energy carrier.
Industrial Wastewater Management and Water Reuse Topical Conference
This conference will cover all aspects of wastewater management and water reuse in the context of industrial water use. This will include internal water reuse, wastewater minimization (including ZLD), and also using water reclaimed from other sources such as municipal wastewater treatment facilities. In addition to these well-established approaches to water management, the conference will include thought-provoking discussions on water in the circular economy.