Natural Gas Hydrates in Energy Recovery, Transportation, and Storage
Tuesday, May 12, 2020, 6:30pm-8:30pm MDT
TOPIC: Natural Gas Hydrates in Energy Recovery, Transportation, and Storage
SPEAKER: Dr. Carolyn Koh, William K. Coors Distinguished Chair of the Chemical and Biological Engineering Department at Colorado School of Mines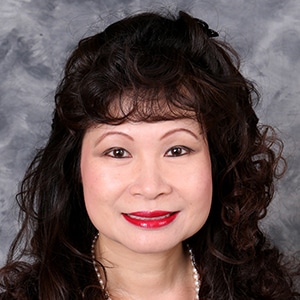 DATE: Tuesday, May 12 *** Please note this is the SECOND Tuesday of the month ***
TIME: 6:30 Introduction; 6:45-7:45 Presentation; 7:45-8:30 Questions & Answers
LOCATION: Online Webex Meeting
PLEASE RSVP by FRIDAY, May 6 (early RSVPs are greatly appreciated!) You may RSVP via email at rms.webmeetings@gmail.com indicating your name, phone number, and number of attendees.
COST: Free
When it's time, join the Webex meeting here.

Join meeting

Meeting number (access code): 797 388 934

Meeting password: RMS-MoMtg-2020



OR Join by phone

Tap to call in from a mobile device (attendees only)

1-866-469-3239 USA Toll Free

+1-650-429-3300 USA Toll

Global call-in numbers | Toll-free calling restrictions


MEETING ABSTRACT: Natural gas hydrates are solid inclusion compounds comprised of a three-dimensional network of hydrogen-bonded water cages that can trap small gas molecules, such as methane and carbon dioxide. The ability to control (prevent or promote) gas hydrate crystal growth processes is important in several energy applications. During the production and transportation of oil/gas in subsea flowlines, gas hydrates can present a major problem forming blockages in the flowline. Conversely, gas hydrate technologies may be developed for energy storage of fuels in gas hydrate crystals, or as an alternative potential energy resource from naturally occurring hydrate deposits. This presentation will provide an overview and the state-of-the-art of gas hydrates in the different energy applications. Highlights of the research activities being performed in the Colorado School of Mines, Center for Hydrate Research will be presented. These activities include the investigations of the nucleation and growth processes and inter-particle interactions of gas hydrate crystals at high pressure and low temperature conditions; different synthesis conditions for the production of gas hydrate slurry systems or stable/metastable clathrate hydrate phases. These studies can help further our knowledge for developing clathrate materials for storage and other technologies.
SPEAKER BIO: Dr. Carolyn Koh earned a Bachelor of Science in Chemistry and a Ph. D. in surface chemistry and catalysis from the University of West London in the UK, and conducted postdoctoral research and training at Cornell University. Among her many awards and recognitions, Koh is a Fellow of the Royal Society of Chemistry.
Dr. Koh joined the Chemical and Biological Engineering Department at Colorado School of Mines in 2004 as an associate professor, after beginning her career at King's College London University, and was promoted to professor in 2012. She was co-director of the Center for Hydrate Research from 2005 until 2014, when she became its director. In 2016 she was named William K. Coors Distinguished Chair of the Chemical and Biological Engineering Department at Colorado School of Mines.