Investing for Success and What You Need to Know About Your Group Benefits
Tuesday, March 21, 2017, 5:30pm-8:00pm MDT
Greenwood Village
,
CO
80111
United States
Date: Tuesday, March 21, 2017
Time: 5:30 Networking; 6:00 Dinner; 7:00 Presentation
Speakers: Ben Sartin, CLU and Brad Sparks, Financial Specialist with Wealth Strategies Group
Presentation: Investing for Success and What You Need to Know About Your Group Benefits
Ben Sartin and Brad Sparks will be sharing the following tops on Investing For Success:
Dalbar Survey: Why people are getting poor returns despite good markets
How you can stay balanced inside and outside of you 401(k)
What You Need To Know About Your Group Benefits
We will discuss an important and overlooked complex contract inside your employer's group benefits
Location: Wealth Strategies Group, 6455 S Yosemite Street, Suite 300, Greenwood Village; This building can be difficult to find in a car. You need to drive through the RTD park and ride, then under an underpass. This Link gives directions from the I-25 Orchard exit.
Menu: Illegal Pete's or Qdoba
RSVP REQUIRED by Friday, March 17 (early RSVPs are greatly appreciated!) You may RSVP via email at rockyaiche@yahoo.com indicating your name, phone number, and number of attendees and pay at the meeting. Or you may RSVP and pay online by selecting your membership level in the Paypal drop down box and clicking on the "Buy Now" button below to pay by credit card.
Cost: Members $20; Non-members $25, Unemployed $10; Add $5 for attending meeting without RSVP
Speaker Biographies: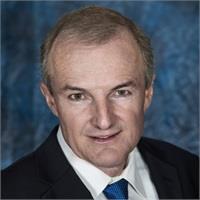 Ben Sartin, CLU
After spending several years improving corporate profits as an engineer, Ben Sartin discovered his true passion: improving people's lives by helping them overcome financial challenges. To improve his clients' lives, Ben uses his skills as a financial advisor to help them gain new perspective and clarity about their financial situation. Then he customizes strategies and advice for each client's unique needs, with ethics being a critical component of his practice. The desired outcome is his clients' freedom from financial worries so they can more fully pursue their own passions. To improve the financial advisor community, Ben uses his platform as Managing Director of Denver, Colorado based Wealth Strategies Group to help financial advisors across Colorado and Wyoming deliver uncommon solutions to their clients. He has also served as Director of his local Chapter of the National Association of Insurance and Financial Advisors (NAIFA). He is an approved CPE (continuing professional education) provider for Certified Public Accountants. To improve his local community, Ben's service has included being a four year Mentor at Business Careers High School, Sunday School Teacher and Pastoral Leadership Team member at his church, Board Chairman of the Hill Country Pregnancy Care Center, Director of Le Jardin Homeowners Association, and President of the Winston Churchill High School All Sports Booster Club. For work with clients, Ben has been awarded NAIFA's National Sales Achievement Award and National Quality Award. He has also qualified for membership in the prestigious Million Dollar Round Table. For his work with advisors, Ben has won GAMA's International Management Award and Guardian's Presidential Citation Award for excellence in the recruiting and development of financial professionals. In 1999, Ben earned the right to use the respected Chartered Life Underwriter credentials. He was securities licensed in 1993 and holds the investment related Series 7 (General Securities Representative), Series 66 (NASAA), and series 24 (General Securities Principal) licenses, as well as Life, Health and Disability insurance Licenses. Ben and his wife Jackie have three adult sons and live in Fort Collins, Colorado where they enjoy family activities, bible study, traveling, and all things outdoors.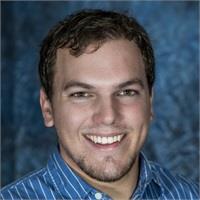 Brad Sparks, Financial Specialist
I moved to Colorado in 2014 to pursue a Graduate Degree in Geophysics. I completed the degree and desired to find a career that best used my interests to help the people around me. I explored teaching, engineering, research, and finances. I found that the best way to use my skills and passions to help others was through educating them on making wise financial decisions. As a scientist, I had the honor of winning a national research award that recognized the quality of my research in my field of study. I have brought that same level of analysis and thoughtfulness to the work I do with my clients. My background and interests in finances, science, and teaching have allowed me to be analytical, objective, and an educational resource in financial matters. I have combined my prior experiences, skills, and passions to bring financial guidance to those in the engineering, research, and scientific communities. I also desire to be a positive presence in the lives of graduating college students as they enter the workforce, and am a resource for multiple student engineering associations at Colorado State University.