Economic Analyses for Mineral Deposits Held by Publicly Traded Companies
Tuesday, March 10, 2020, 6:00pm-8:30pm MDT
TOPIC: Economic Analyses for Mineral Deposits Held by Publicly Traded Companies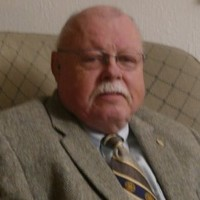 SPEAKER: Doug Hambley
DATE: Tuesday, March 10 *** Please note this is the SECOND Tuesday of the month ***
TIME: 6:00 Networking/Dinner

7:00 - 8:30 Presentation
LOCATION: Clements Center, 1580 Yarrow St. Lakewood, CO 80214
PLEASE RSVP by FRIDAY, March 6 (early RSVPs are greatly appreciated!) You may RSVP via email at rockyaiche@yahoo.com indicating your name, phone number, and number of attendees and pay at the meeting. Or you may RSVP and pay online by selecting your membership level in the Paypal drop down box and clicking on the "BuyNow" button to pay by credit card.
COST: Rocky Mountain AIChE Members $20; Non-members $25, Students/Unemployed $10; Add $5 for attending meeting without RSVP
SPEAKER BIO: Dr. Hambley manages or participates in projects related to: resource and reserve estimation in potash, rocksalt, uranium, base metals and aggregates; hard rock mine and tunnel design; mine ventilation; blasting; and groundwater prediction. Projects have included: Qualified Person for NI 43-101 Technical Reports for potash prospects in Saskatchewan, Manitoba, Michigan, Brazil, Republic of Congo and Arizona and for a uranium prospect in Arizona; Competent Person for JORC-compliant Exploration Target report for a potash prospect in Colorado; preliminary economic assessment and prefeasibility study for an underground uranium prospect in Colorado; design and cost development for new underground stone mines in Illinois and Ohio; ground control consultant to an industrial facility in a stone mine in Pennsylvania; evaluation of room and pillar stability at industrial mineral and limestone mines in Indiana, Illinois, Virginia, West Virginia and Wisconsin; conceptual backfill designs for existing or proposed underground mines in Montana, China and California; consultant to State of Nevada on Yucca Mountain nuclear waste repository; inspection of ground conditions and roof support rehabilitation design at the NIOSH Lake Lynn Laboratory in Pennsylvania; and performance inspections of commercial storage and freezer facility in former underground stone mine in Illinois.