Dinner and Discover on Selective Oxidation Catalysis
Tuesday, May 14, 2019, 6:00pm-8:30pm MDT
TOPIC: Dinner and Discover on Selective Oxidation Catalysts
SPEAKER: Dr. Nicholas (Nick) Thornburg, Northwestern University (now at NREL)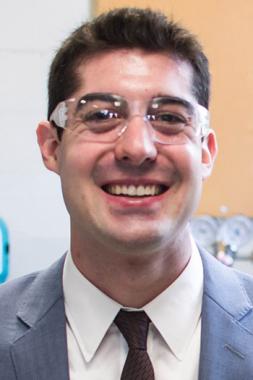 SPECIAL GUEST: Colorado Science & Engineering Fair Winner (Grade 6-12), for more information check this website: http://www.csef.colostate.edu/
DATE: Tuesday, May 14
TIME: 6:00 Networking/Dinner

7:00 - 8:30 Presentation
LOCATION: Clements Community Center, 1580 Yarrow Street, Lakewood
MENU: TBD
PLEASE RSVP by FRIDAY, May 10 (early RSVPs are greatly appreciated!) You may RSVP via email at rockyaiche@yahoo.com indicating your name, phone number, and number of attendees and pay at the meeting. Or you may RSVP and pay online by selecting your membership level in the Paypal drop down box and clicking on the "BuyNow" button to pay by credit card.
COST: Rocky Mountain AIChE Members $20; Non-members $25, Students/Unemployed $10; Add $5 for attending meeting without RSVP
Dr. Nicholas (Nick) Thornburg will be presenting his thesis work on Selective Oxidation Catalysts from the Northwestern University. Nick has a B.S. in Chemical Engineering from Washington University in St. Louis and a Ph.D. in Chemical Engineering from Northwestern University, in addition to industrial R&D experience with the Dow Chemical Company and 3M. He is currently a Chemical Reaction Engineer at the National Renewable Energy Laboratory (NREL).