"Dinner and Discover" with Manny Ehrlich of the U.S. Chemical Safety and Hazard Investigation Board (CSB)
Tuesday, May 15, 2018, 6:00pm-8:30pm MDT
6575 South Greenwood Plaza Blvd
United States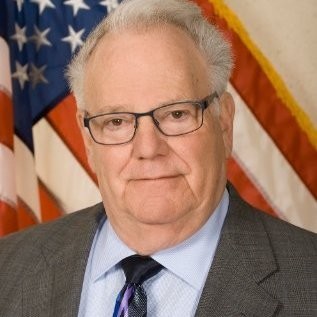 AIChE is teaming up with American Society of Safety Engineers (ASSE) to present a "Dinner and Discover" with Manny Ehrlich of the U.S. Chemical Safety and Hazard Investigation Board (CSB). We are honored to have Manny Ehrlich, CSB commissioner/board member fly in from Washington DC to present on his experiences while investigating for the CSB.
We are also pleased to congratulate the 2018 Colorado State Science Winners for the Rocky Mountain Section of AIChE who are invited to join us to display their poster and presentation. Logan Klein, 1st place Senior Division; Emma Stone and Reiley Leak, 2nd place Senior Division; Liliana Petrecca, 1st place Junior Division; Kooper Grinstead, 2nd place Junior Division.
Presenter: Manny Ehrilich, CSB Commissioner/Board Member
Date: Tuesday, May 15
Time: 6:00 Networking & Dinner

7:00 Presentation
Location: C. B. & Potts, 6575 South Greenwood Plaza Blvd, Englewood, CO 80111
Menu: Southwestern Buffet including beef and chicken fajitas, beef enchiladas, served with sour cream, cheese, guacamole, flour tortillas, lettuce, tomatoes, jalapeños, seasonal rice and black beans. Chips and salsa. Soda, coffee, and tea.


Please RSVP by THURSDAY, May 3 (early RSVPs are greatly appreciated!) You may RSVP via email at rockyaiche@yahoo.com indicating your name, phone number, and number of attendees and pay at the meeting. Or you may RSVP and pay online by selecting your membership level in the Paypal drop down box and clicking on the "BuyNow" button to pay by credit card. For Paypal, please indicate any food allergies.
Cost: AIChE and ASSE Members $20; Non-members $25, Students/Unemployed $10; Add $5 for attending meeting without RSVP
What is the Chemical Safety and Hazard Investigation Board (CSB)?
The CSB is an independent federal agency charged with investigating chemical incidents. Headquartered in Washington, DC, the agency's board members are appointed by the President and confirmed by the Senate. The CSB conducts root cause investigations of chemical incidents at fixed facilities. Root causes are usually deficiencies in safety management systems, but can be any factor that would have prevented the accident if that factor had not occurred. The agency does not issue fines or citations, but does make recommendations to plants, regulatory agencies such as the Occupational Safety and Health Administration (OSHA) and the Environmental Protection Agency (EPA), industry organizations, and labor groups. Congress designed the CSB to be non-regulatory and independent of other agencies so that its investigations might, where appropriate, review the effectiveness of regulations and regulatory enforcement.
Biography:
Manuel "Manny" Ehrlich was nominated by President Barack Obama to the U.S. Chemical Safety and Hazard Investigation Board in January of 2014 and confirmed by the Senate in December 2014. Prior to his appointment Mr. Ehrlich spent over 50 years in the chemical industry in a variety of positions. Most recently he served as a health, safety and environmental consultant to a broad range of companies across the country.
Mr. Ehrlich spent much of his career with BASF Corporation, one of the largest chemical companies in the world. During his time at BASF Mr. Ehrlich worked in a variety of roles, including plant management and eventually leading emergency response efforts across North America. In this capacity he responded to, managed and investigated numerous hazardous materials incidents in the U.S., Canada and Mexico.
Mr. Ehrlich served as the on call chemist for the Chemical Transportation Emergency Response Center (also known as CHEMTREC) in the U.S., a 24-hour service that assists responders on the scene of chemical incidents. He also served as a member of the National Fire Protection Association's committee that develops competency standards for chemical emergency responders.
Mr. Ehrlich has a B.S. in Chemistry from Drexel Institute of Technology, completed graduate studies in chemistry from Temple University and St. Joseph's College, completed graduate studies in chemical engineering from New York University and received an Ed.M. and M.A. in Counseling Psychology for Business and Industry from Columbia University.