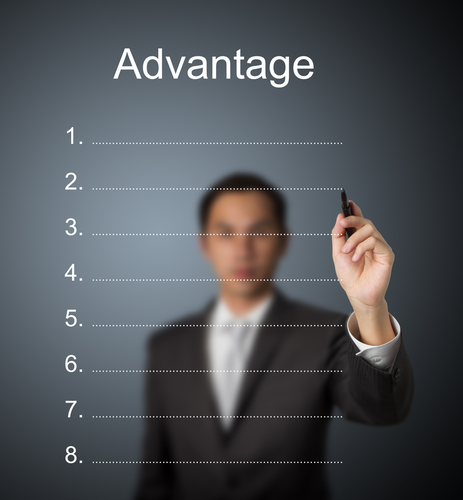 Get these benefits when you join AIChE
Download Membership Benefits & Resources Guide (PDF)
Benefits by Category
Technical Information
Get Trusted Technical Information at Your Fingertips 
Stay up to date on advances in your specialty, follow important news and find the research you need. You could spend hundreds of dollars trying to assemble the information available to you through these annual subscriptions. As an AIChE member, they're yours, just for belonging.
Want the latest on chemical engineering developments and breakthroughs? Your one-year subscription to CEP Chemical Engineering Progress (in print and online), the AIChE flagship publication, is included in your dues. Go to CEP
Want to find the most current news all in one place? AIChE SmartBrief culls the most relevant items from hundreds of top sources each week to deliver the most important business and technology news directly to your desktop every Tuesday. And SmartBrief now features job postings. Don't miss a single issue. Go to AICHE SmartBrief
Looking for an authoritative source of specialized information that meets your research needs? The AIChE eLibrary provides powerful, interactive, 24/7 online access to more than 250 full textbooks, handbooks, standards, databases, video research tips and presentations through the Knovel Life Sciences collection. Go to AIChE eLibrary
Searching for in-depth coverage on a particular topic? AIChE's extensive collection of journals, books and data provides an unequaled information resource for chemical engineers in every field. Your membership entitles you to substantial savings on all AIChE publications, including:
AICHE Journal (members save more than 85%)
Bioengineering and Translational Medicine - NEW Open Access Journal
Biotechnology Progress
Environmental Progress & Sustainable Energy
Process Safety Progress 
Members also receive a 35% discount on select books from AIChE and Wiley such as Guidelines for Risk Based Safety and Distillation Troubleshooting. Go to Publications
Conferences & Training
Learn from experts while you network with peers and build new alliances. See what's new in core process areas, specific topical areas, emerging technologies and related fields to help with your current projects. Gain perspective on cutting-edge topics, including sustainability, fuel cells, biotechnology and more. Go to Conferences
Whether you want to update existing skills, develop new ones, or maintain your professional credentials, the AIChE Academy offers online eLearning courses, public courses and other resources — including webinars, videos and conference presentations — to help you get the answers and knowledge you need. Browse the AIChE Academy by topic, delivery method, skill level, location, even availability of Continuing Education Units (CEUs) and PDHs, to find the resources you need in the format you want. Go to AIChE Academy
Meet Local, National and Global Colleagues
AIChE's exclusive sponsored communities are open to members only. Make the most of your benefits. There's no better way to meet colleagues in your field and stay on the cutting edge of your specialty.
With nearly 90 Local Sections worldwide, AIChE's grassroots groups provide unique opportunities for learning, affiliation, personal and professional growth and leadership. And if you don't have access to a Local Section near you, join the Virtual Local Section, your online grassroots support system. Go to Local Sections
From sustainability to bioengineering to pharmaceuticals, whatever your area of expertise, you'll find unprecedented opportunities to expand your professional networks, gather state-of-the-art information and further your career development in these AIChE Technical Divisions and Forums. Go to Divisions and Forums
Leverage the resources of industry, academia and government for research, technology transfer and other business activities in these AIChE communities. AIChE Technological Communities organize over 20 focused workshops and international conferences annually from a wide range of topics. Other member benefits of these Technological Communities include webinars, newsletters and awards. Go to Technological Communities
Make it easy for people to find you with AIChE Engage, the new mobile-friendly platform that connects AIChE members with each other and their chemical engineering communities. Create and build an AIChE member profile, make contacts with other members, and get involved in discussions on chemical engineering topics. Go to AIChE Engage
Career Resources
Advance or Enhance Your Career
Is your career moving in the right direction? Are you looking for ways to make your current job more rewarding or considering a change? Knowing when to make a career move — and where to go — is a lot easier with free AIChE career resources on your side.
Whether you're actively searching or just researching possibilities, the leading e-recruitment source for chemical engineers at every level, in every field, has something for you. Go to CareerEngineer
Looking for openings you won't find on general job boards? AIChE Virtual Career Fairs are the best way to connect with leading chemical process industry employers recruiting entry level to experienced engineers. Go to Virtual Career Fairs
Discounted Insurance Products/Personal Services
Is retaining your current company benefits keeping you from making a career move? Do you want to do more to secure the future for yourself and your family? Protect what matters to you with a comprehensive portfolio of products and services from leading insurance and health service providers that are flexible, portable — and available at substantial savings to AIChE members. Go to Insurance Products
Take advantage of AIChE's family of financial products and services, travel & shopping discounts, project management courses, and Lifescreening. Also, members receive deep discounts – up to 26% – on UPS shipping, and 10% on business services. Go to Personal Services