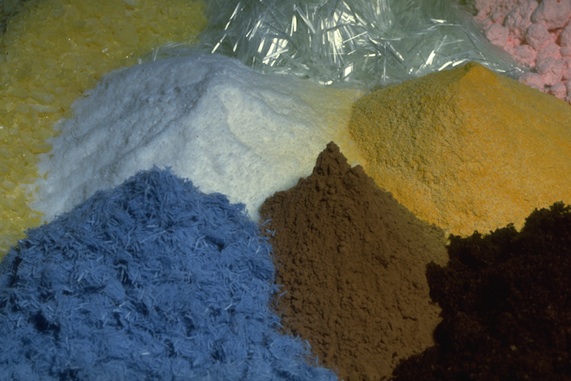 Course Type:
Instructor-led (classroom) Course
Too often, bulk solids are being handled without a good understanding of how to correctly design, select, troubleshoot, maintain and purchase bulk solids handling equipment.
As a result, costly flow problems occur that slow production. In this course, you'll learn proven design and troubleshooting principles for handling bulk solids in bins, hoppers, feeders and transfer chutes for safe and trouble-free plant operation.  
Ensure equipment operates efficiently, safely and reliably
In two days, you'll review the fundamentals of bulk material flow and examine common flow problems, types of flow patterns in equipment and how flow properties of bulk solids are measured. You'll consider feeder design, learn proven troubleshooting techniques and gain insight into flow problems that occur when handling fine powders. The instructor also covers common mechanisms of segregation and solutions to these costly problems and gives practical advice for using flow aid devices.
Throughout the course, real-life industrial case histories illustrate the complex concepts you'll learn. In addition, workshops help increase your understanding of the theory and application.
Instructor(s):
CEO of Jenike & Johanson Inc., a world-renowned engineering consulting firm specializing in the storage, flow and processing of powder and bulk solids. He has been recognized worldwide for his technical ability and experience in the field of storage and flow of solids. He has 20 years of experience designing solids handling systems and troubleshooting handling programs in a wide variety of industries.
If you are interested in scheduling this course for
In-Company Training
, please complete the
Request for Proposal Form
and we will e-mail you a proposal. 
Pricing
AIChE Members
$1,195
AIChE Grad Student Members
$597.50
AIChE Undergrad Student Members
$597.50
Non-Members
$1,395
(Membership is just $199 a year. For more information on becoming an AIChE member click here.)
Registration
June 18-19, 2013
Mention you are attending a meeting at the CMC - Toronto and reference ID# N2665149 to get the best available rate (applies to Hilton only).
September 24-25, 2013
December 10-11, 2013
Mention you are attending a course at the AMA Conference Center to receive the best available rate (applies to all three properties).