Process Safety Boot Camp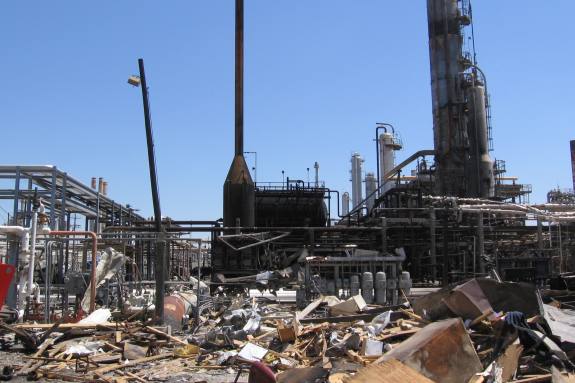 Course ID:

Type:

Public (classroom) Course

Skill Level:

Duration:

PDHs:

CEUs:
Process Safety Boot Camp was developed by AIChE's Center for Chemical Process Safety especially for companies looking to train chemical engineers in the fundamentals of Process Safety. It is widely used by corporate training departments across different sectors of the chemical enterprise. Companies large, small and in-between all use the Process Safety Boot Camp to ramp-up staff knowledge to a common level quickly and easily.
This intensive 4-day course is also offered periodically throughout the year to the broader chemical engineering public. Taught jointly by process safety veterans with decades of experience at major companies from the process industries, the course is highly interactive.
Every boot camp is taught by two instructors, each with a minimum of 25 years experience. They cover key process safety  areas including Risk based Process Safety, Process Hazard Analysis, Regulatory Compliance and Process Safety in Plant and Design Operations.
Interested in taking this course outside of North America ?
Please register for Foundations of Process Safety course.
Instructor(s):
Alexandre Glitz retired from PETROBRAS, Brazilian Oil Company, after 35 years. He has a Civil Engineer degree and a post-graduation on Safety Engineering from Paraná Federal University (Brazil). His experience includes 25 years in an oil Refinery as Safety Engineer, Safety Manager and HSE Coordinator for new projects. At the company's Corporate HSE he coordinated the implementation of Corporate HSE Guidelines (focus on occupational and process safety) and was the Corporate Safety Manager for 8 years until his retirement.
He worked in Paraná Fire Department as fire prevention and...Read more
Bob Wasileski joined CCPS as Sr. Process Safety Specialist in 2015.  He has over 20 years of experience in manufacturing, including the production of ethylene, polyethylene, polystyrene and synthetic hydrocarbon resins.  He has held roles in both process engineering and chemical process safety, working most recently at the corporate level for NOVA Chemicals, Inc. providing technical management and support in the areas of process safety, process risk management and loss prevention engineering.  Bob's expertise primarily resides in the areas of process design for loss prevention, process...Read more