Fluids and Solids Handling
Extra-Heavy-Duty Rotary Valves Offer Easy Disassembly
The EHDM rotary valves can be disassembled easily to allow part inspection and replacement on-site as needed. Maintenance does not require off-site technical support or custom machining. The design allows a single maintenance technician to quickly replace worn slotted collars, shaft sleeves, end discs, body liners, and replaceable blades using common hand tools. The valves can handle abrasive materials and other powders that cause extreme wear under normal operating conditions. They are available in a wide range of standard sizes and in custom sizes to suit most bulk solids processes.
Gericke USA
Explosionproof Roots Pumps Offer a Wide Range of Pumping Speeds
The OktaLine explosionproof roots pumps are now available with pumping speeds from 280 m3/hr to 8,100 m3/hr. The pumps are hermetically sealed and achieve extremely low leak rates. Each pump's magnetic coupling eliminates the need for shaft seals, which are inherently weak points and are high-maintenance. The magnetic coupling offers up to 20% lower operating costs than pumps with shaft seals. The pumps resist pressure surges up to 1,600 kPa and eliminate the risk of zone entrainment. The pumps operate at ambient temperatures ranging from –20°C to 40°C. They have an integrated temperature sensor that protects against thermal overload and monitors the gas temperature in the outlet area. They are suitable for applications in the chemical, biotechnology, and pharmaceutical industries, as well as industrial applications such as vacuum furnaces or heat treatment.
Pfeiffer Vacuum
Bulk Bag Unloader Features Dust Recovery System
This bulk bag unloader with an integrated dust recovery system prevents dust infiltration into the workplace and retains material during transfer. It features a proprietary vacuum cartridge design that creates a downdraft during bulk bag discharge to promote free flow while automatically capturing and filtering any fine particulates before they can escape the process. The recovered materials can be automatically returned to the system as additional material or collected for disposal. The system offers an extra layer of dust control protection during the untying, emptying, and removal of flexible intermediate bulk containers (FIBC), super sacks, and other bulk bags. The bulk bag unloader is suitable for unloading bulk bags with up to 4,000 lb of material. In addition, it is custom-engineered to accommodate most powder processing applications in sanitary, hazardous, and non-hazardous environments.
Automated Flexible Conveyor, Inc.
Vacuum Pumps Offer Explosionproof Powder Conveying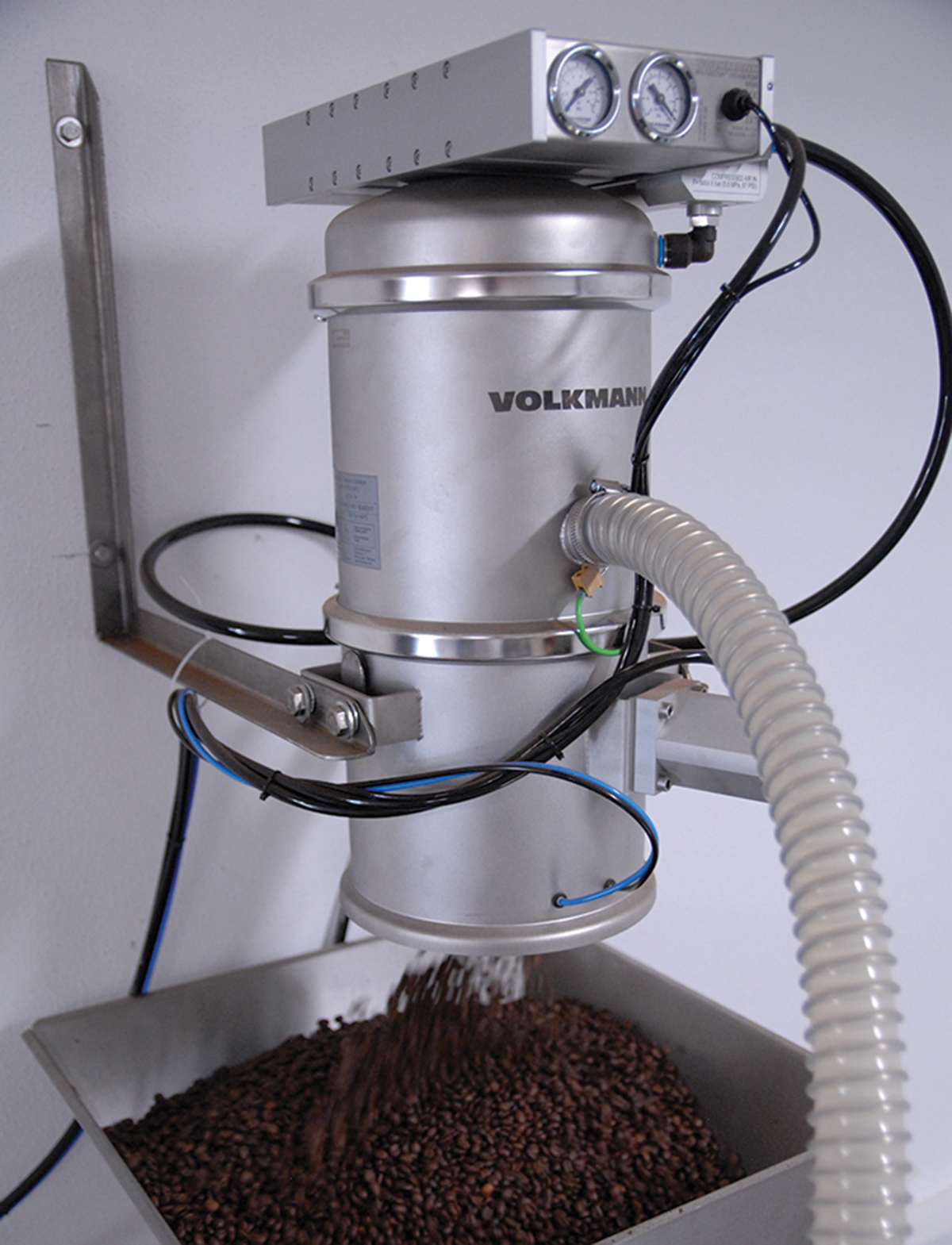 The Multijector vacuum pumps feature patented technology based on the Venturi principle. The pumps generate the high amounts of suction air and negative pressure needed to gently transfer powders and other bulk solids in dense phase. The vacuum pumps operate with compressed air but eliminate the rotating parts, motors, lubricants, and heat and ignition sources common to electromechanical pumps. They allow explosionproof conveying, even when handling fine, ignitable powders and combustible dusts. The pumps are available in 12 different models in various materials and optional configurations to suit most material transfer requirements.
Volkmann USA
Instrumentation
Device Enables Remote Monitoring of Flame Detection Systems
The FieldServer FGFD ProtoAir Gateway provides connectivity for fixed gas and flame monitoring systems. It enables seamless communication to detectors and systems that monitor toxic gases, oxygen deficiency, combustible gases, and open flames. Users can view data, configure dashboards, download historical data, and remotely control connected devices without being on-site. The device supports process safety equipment that has 4–20 mA, Modbus, or BACnet connectivity.
MSA Safety
Smart Valve Positioner Operates Reliably
The TopWorx PD Series smart valve positioner offers reliable valve positioning and safe, efficient operation in a compact package. The valve positioner provides complete control over valve position and integrates communication via a 4–20 mA loop signal and HART protocols. Intelligent communication allows customers to detect trends that offer predictive maintenance insights to help prevent costly downtime. The compact and lightweight design of the actuator delivers a high degree of versatility, allowing for quick and simple installation on rotary and linear actuators in several applications. The positioner is suitable for both single- and double-acting actuators. An LCD screen displays the device status to operators and optional magnetic key technology allows operators to configure device settings without removing the cover in the field.
Emerson
Vacuum Measurement Equipment Streamlines Vacuum Monitoring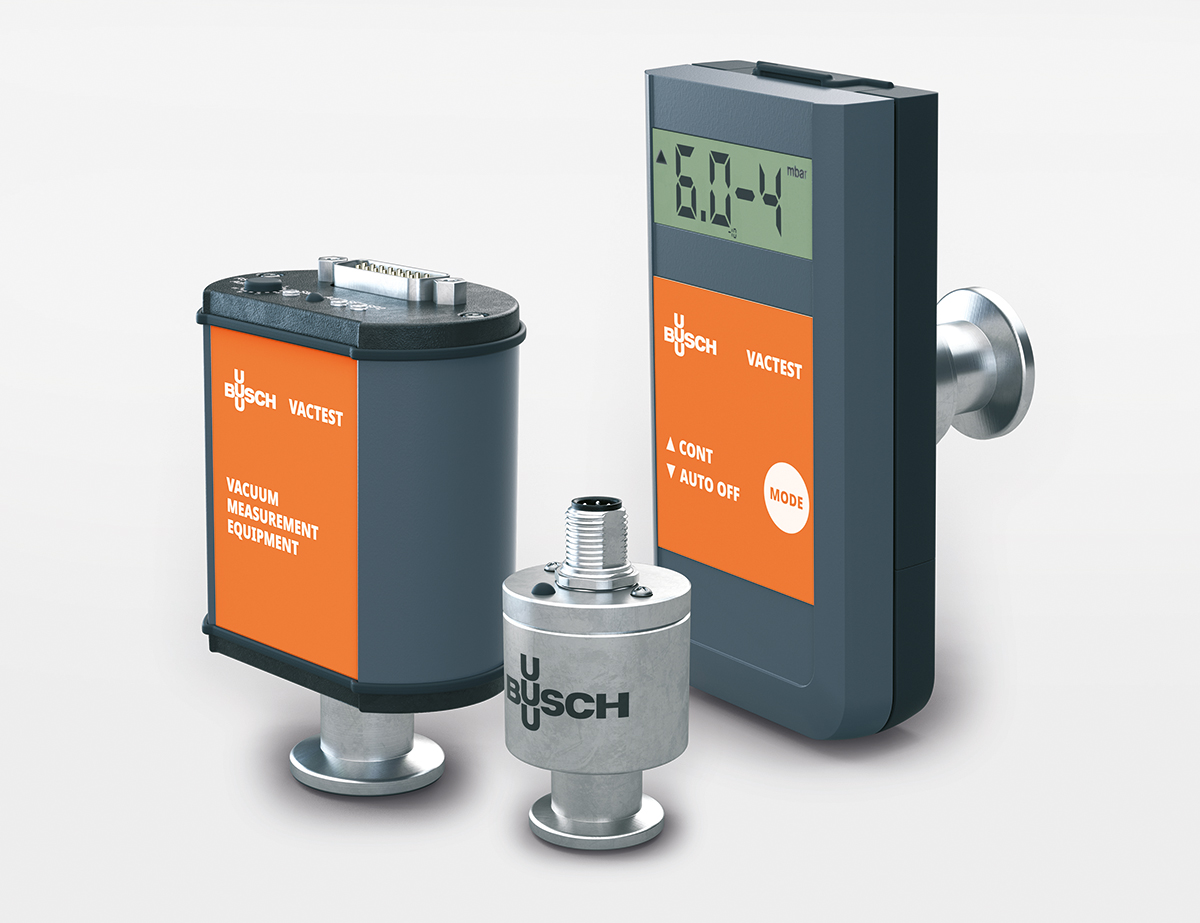 The VACTEST vacuum measurement equipment simplifies the monitoring and control of vacuum processes. The VACTEST equipment line covers the range from rough vacuum to ultra-high vacuum. Digital transmitters, analog transmitters, mobile gauges, and active sensor controllers are all available based on application requirements. The digital transmitters are suitable for most vacuum applications, and analog transmitters are suitable for centralized monitoring and control systems. The handheld mobile gauges are suitable for quick field measurements. The active sensor controllers enable simultaneous operation of several vacuum gauges.
Busch Vacuum Solutions
Software
Platform Optimizes Process Analytics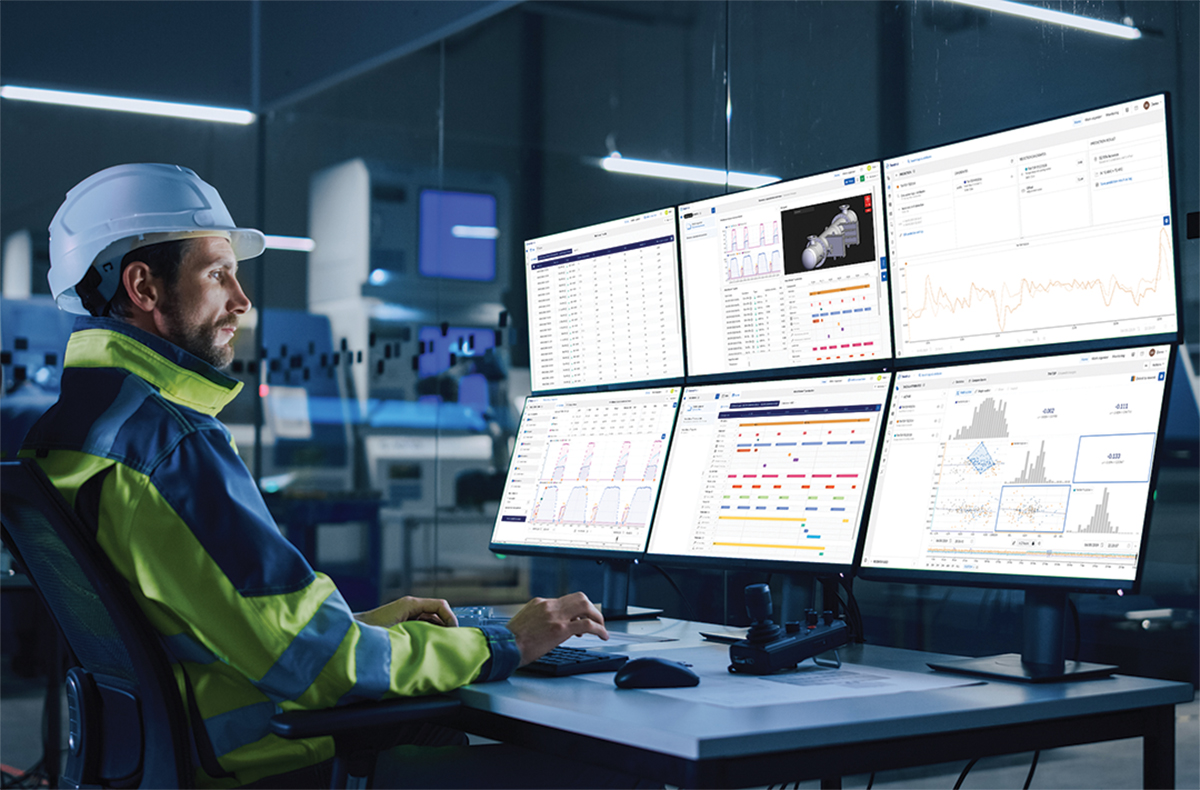 TrendMiner NextGen allows companies to visualize and analyze performance using sensor-generated, time-series data and contextual event information. The platform searches through thousands of sensor readings over years of data and uses statistical and machine learning capabilities to quickly find potential root causes for process anomalies. Searching, filtering, coloring, switching, and comparing trend views offers a quick production performance overview so that personnel can determine what has happened, how often, and why.
Software AG
Engineering Calculation Software Features Productivity Updates
The Maple Flow 2022 software release is now available. Maple Flow is an engineering calculation software that provides a virtual environment for engineers to easily brainstorm, develop, and document their calculations and analyses. The software release has productivity updates that improve the workflow when creating and using design worksheets, saving engineers time during their day-to-day calculation tasks. The release makes it easier to reference engineering calculations and examples in design worksheets.
Maplesoft
Predictive Simulation Platform Models Polyamide Performance
The MMI advanced predictive simulation platform enables multiscale modeling, mechanical calculation, and injection molding simulation of glass-fiber-reinforced polyamide 6 (PA6-GF) materials. Users can understand the real behavior of PA6-GF materials and simulate their function in the design phase. It offers a wide range of calculations to simulate in-use conditions and predict the performance of injection-molded parts based on an extensive database of key property measurements.
DOMO Chemicals
Cloud-Based Platform Enables Remote Monitoring of Combustion Equipment
ThermalIQ is a remote monitoring platform that securely connects combustion equipment to the cloud. The remote connectivity provides centralized access to thermal performance data on any smart device or desktop, allowing plant personnel to minimize production downtime and increase operational efficiency. In addition, the platform provides plant operators and managers with the resources to improve safety and operational risk management, reliability, and energy and emissions management.
Honeywell
Operations and Maintenance
Industrial Robot Automates Processes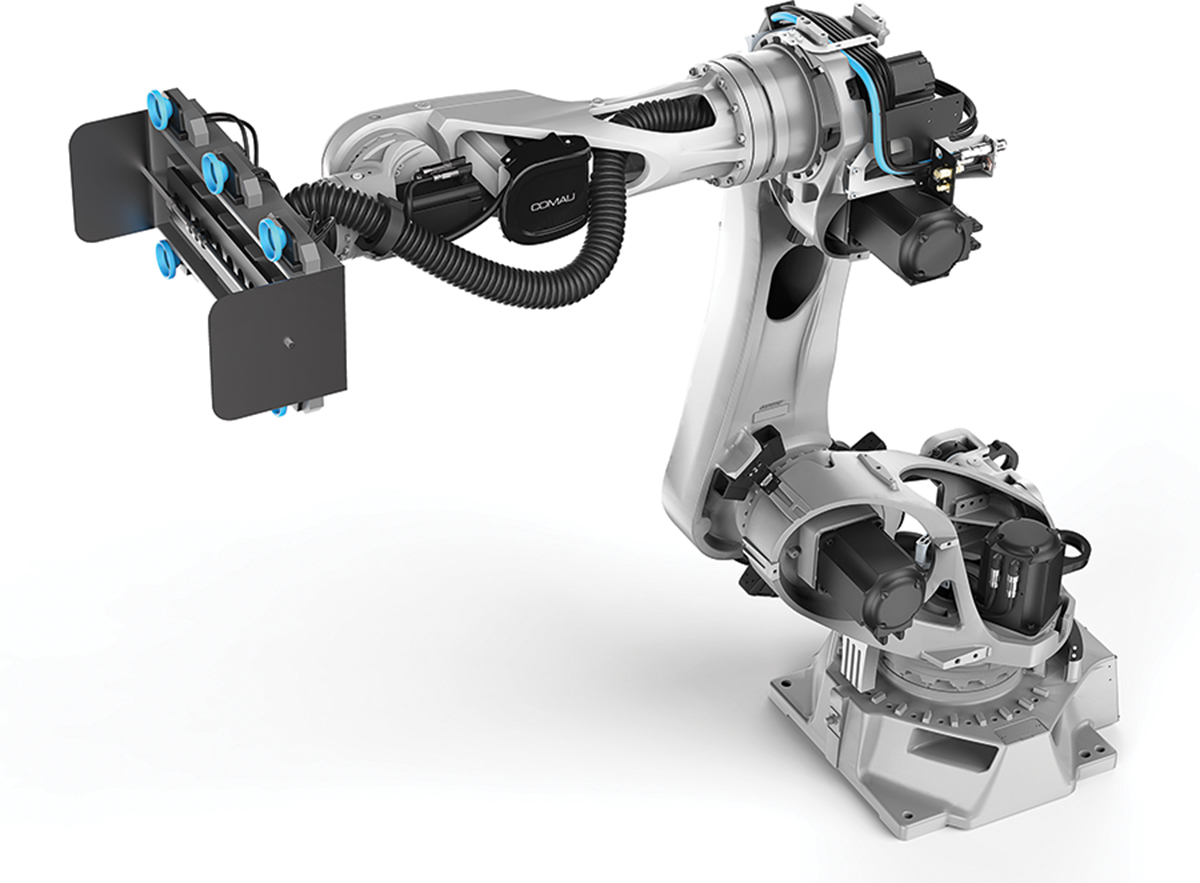 The N-220 industrial robot is a 220-kg payload robot that features a modular setup, direct kinematics, absolute calibration, and enhanced algorithms. It is suitable for a wide range of industries, including plastics and chemicals. The robot delivers ease-of-use, straightforward integration, and fast post-installation maintenance. It features the e-Motion software algorithm that improves cycle time, motion quality, and path control. The robot uses a nitrogen balancing system and large motion pathway to improve agility and offer a wide working area that is suitable for bending and handling applications.
Comau
Laboratory Equipment
System Simplifies Media Preparation and Dispensing
The ReadyStream prepares and instantly dispenses culture media for use in microbiological food testing. The system eliminates the need for autoclaving, powder handling, washing, and dealing with bottles, which significantly shortens the multistep workflow. It also eliminates the need to handle or move heavy bags of ready-to-use culture media. The system can prepare up to 100 L of culture media.
MilliporeSigma
Copyright Permissions
Would you like to reuse content from CEP Magazine? It's easy to request permission to reuse content. Simply click here to connect instantly to licensing services, where you can choose from a list of options regarding how you would like to reuse the desired content and complete the transaction.