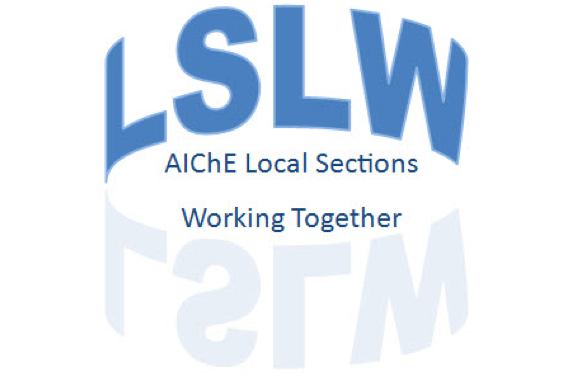 The LSLW is designed to help leaders of local sections learn more about leadership, meet AIChE's support staff, and learn practical ideas that have worked successfully in other local sections.  The LSLW would be valuable to new leaders as well as experienced ones as we want to develop leaders for local sections large and small from all over the world. 
The prime benefit is the training that you will receive. Come and learn from people who are successful leaders and passionate about leadership. Come and meet colleagues from across the country that have accepted or are involved in the same types of leadership positions as you are.  Learn from those who have been successful leaders in AIChE. 
The workshop will be held at the Hilton New Orleans - Riverside, the same hotel as the 2014 AIChE Spring Meeting and 10th Global Congress on Process Safety.  The final agenda will be posted in the next month or two. Check back soon!
LSLW Frequently Asked Questions
Workshop Registration
Registration for the 2014 LSLW is now closed.  
Travel Grants
The Local Sections Committee, CEOC, and the Board of Directors encourage all Local Sections to participate in this important event.  Travel grants will be available to cover the travel costs of Local Section Leaders to this workshop.  Please fill out the application if you are interested in recieving funding to participate in this event.  Requirements are included in the application.
The deadline to apply was January 17, 2013.  Awardees will be notified by the first week of February 2014. 
Lodging
Alternative hotels from the host hotel (Hilton Riverside):
Staybridge Suite- $168/night   

​501 Tchoupitoulas St. (1min drive or 7 min walk from Hilton Riverside)

Sheraton New Orleans- $214/night 

500 Canal St. (1min drive or 12 min walk from Hilton Riverside)

New Orleans Marriot - $199/night 

555 Canal St. (2 min drive or 13 min walk from Hilton Riverside)

Lafayette Hotel - $166/night 

600 St. Charles Ave. (2 min drive or 16 min walk from Hilton Riverside)
Tentative Agenda
Saturday, March 29, 2014

 
Time
Session
Description
Speaker(s)
8:00-9:00 a.m.
Breakfast & Mixer
 
 
9:00-9:15 a.m.
Welcome & Introduction
 

Otis Shelton, AIChE President

Brian Daly, LSC Chait

9:15-10:15 a.m.
Session 1
Improving Your Section Finances While Keeping the IRS Happy 

AIChE Accounting Department

Stephanie Viola, AIChE Foundation

10:15-10:25 a.m.
Break
 
 
10:25-11:55 a.m.
Session 2
Local Section Chair Toolbox - Resources that Can Make Your Life Easier 

Brian Daly, LSC Chair

Monica Stowe, AIChE Membership Coordinator

11:55-12:55 p.m.
Lunch & Networking
 
 
12:55-1:40 p.m.
Session 3
Broadcasting Local Section Programs to the World - Utilizing Webcasts to Reach Your Members and Beyond 
Gary Gildert, South Texas Local Section
1:40-2:55 p.m.
Session 4
Transforming Program Planning to Increase Attendance at Local Section Meetings 

John Waldrop, St. Louis Local Section

Daniel Sujo, Delaware Valley Local Section

2:55-3:05 p.m.
Break
 
 
3:05-4:05 p.m.
Session 5
I Want You to Serve as Chair!  Recruiting Local Section Leadership 
Paul Fanning, East Tennessee Local Section
4:05-4:50 p.m.
Session 6
By-Law Makeover - Do Your By-Laws Need Updating?

Shannon Brown, Chicago Local Section

Dan Lambert, Central Savannah River Local Section

4:50-5:50 p.m.
Session 7
Rising from the Ashes – How Two Sections Started Over Again 

Joe Deneault, Kansas City Local Section

Jeremy Schweitzer, Lehigh Valley Local Section

6:00 p.m.
Reception
 
 

Sunday, March 30, 2014

 
8:00-9:00 a.m.
Breakfast & Networking
 
 
9:00-10:15 a.m.
Session 8
Q&A with Operation Councils
 
10:15-10:30 a.m.
Break
 
 
10:30-12:00 p.m.
Session 9
General Discussion
 
12:00 p.m.
Concluding Remarks