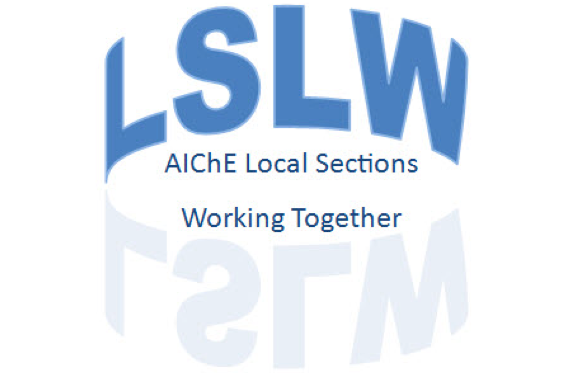 Southwest Research Institute, San Antonio, TX
The 2013 LSLW will be held April 27th and 28th at the Southwest Research Institute in San Antonio, Texas. The workshop will be held in the days preceding the 2013 Spring Meeting so you will have a chance to attend this valuable workshop in addition to the technical sessions at the Spring Meeting. LSLW is an excellent opportunity for your Local Section leadership or future leadership to gain knowledge on how to run an efficient section. The workshop features presentations from local sections, AIChE headquarters, and other successful area groups. Registration is now available and is $65 for AIChE members and $85 for non-members.
Travel grants
The Local Sections Committee, CEOC, and the Board of Directors encourage all Local Sections to participate in this important event.  10 travel grants are available to cover the travel costs of Local Section Leaders to this workshop.  Awards criteria and nomination form are available here. Please see the top of the form for availability restrictions.
Lodging
Accommodations are available through SpringHill Suites for $79 on the night of April 26th. To receive this discount, please call them at the number below and mention that you are with the Southwest Research Institute.
SpringHill Suites by Marriott SeaWorld/Lackland
138 Richland Hills Dr., San Antonio, TX 78245
(210) 520-6655
Driving Directions
A complimentary shuttle will run between the workshop and the SpringHill Suites before and after the event. All attendees must be registered in advance of the event and must go through SwRI security upon arrival. Attendees can also enter the Institute by driving to the following address. 
Southwest Research Institute
6220 Culebra Rd., San Antonio, TX 78238
When you enter the campus, drive straight about 3/4 mile and turn right (West) on Martin Goland Avenue. Go straight about 1/2 mile and turn left (South) into building 264. The turn into 264 is right after you pass through the intersection with Avenue E. 
Tentative Schedule
Saturday, April 27th 

08:00 to 09:00 
 
Breakfast & Mixer 
09:00 to 09:30 
 
Welcome & Introduction 
09:30 to 10:15 
Session 1  
Leading in Volunteer Organization 
10:15 to 10:30  
 
Break 
10:30 to 11:30 
Session 2   
Mechanics of Planning a Section Meeting 
11:30 to 12:30 
Session 3  
Section Programming & Activities 
12:30 to 13:15  
 
Lunch & Networking 
13:15 to 14:15 
Session 4  
Web Casts & Internet Based Programming 
14:15 to 15:15 
Session 5  
Section Governance 
15:30 to 16:30 
Session 6  
Attracting & Maintaining Members 
16:30 to 17:15 
Session 7  
Communications & Websites 
17:15 to 17:45 
 
Open Forum 
18:00
 
Dinner & Social 

Sunday April 28th 

07:30 to 08:15 
 
Breakfast & Networking 
08:15 to 09:15 
Session 8   
Section Finances 
 
A. 
Accounting & Taxes 
 
B. 
Fund Raising 
09:30 to 10:00  
Session 9  
Leadership Development 
10:15 to 11:00  
Session 10 
Reviving a Dormant Section 
11:00 to 12:00 
Session 11 
Support (Resources) for Local Sections 
12:00
 
Concluding Remarks