Oferta especial de membresía AIChE para los socios del Instituto Mexicano de Ingenieros Químicos, A.C. (IMIQ)
Únete y Recibe un Seminario Web « Webinar » Gratuito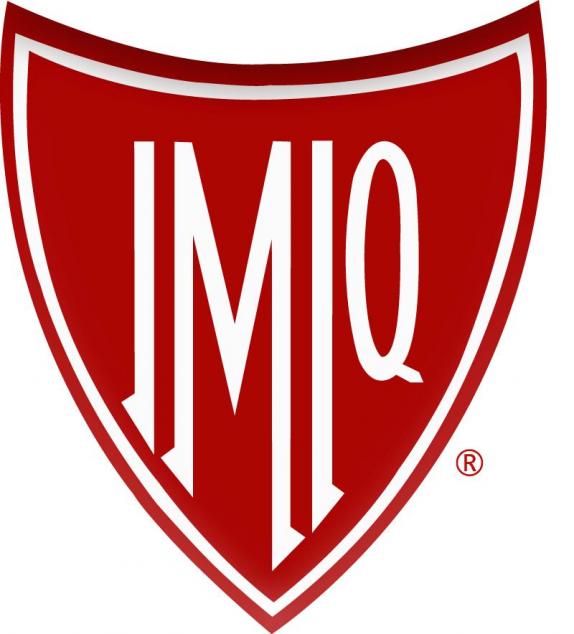 IMIQ se complace en ofrecerte una nueva y satisfactoria oportunidad de integrarte al AIChE, la sociedad profesional global para ingenieros químicos, en un amplio espectro de campos técnicos específicos.
Esta nueva colaboración IMIQ-AIChE proporciona valiosos recursos y herramientas, así como una red profesional global diversa que requieres para tener éxito … todo esto, te brinda beneficios para ayudarte en cada etapa de tu carrera.
Conviértete en un miembro afiliado a IMIQ/AIChE por sólo USD$149 y recibe un seminario web gratuito*
Haga clic en Unirse ahora en esta página para comprar

Ingresa el código promocional IMIQ14 en la solicitud en línea
Recibe tu seminario web, accesible las 24 horas del día, los 7 días de la semana
Comienza a disfrutar los muchos beneficios de la membresía global
Disfruta de acceso inmediato a estos beneficios para miembros para satisfacer tus necesidades profesionales:
¿Necesitas desarrollar habilidades y conocimientos profesionales? Visita el centro de aprendizaje virtual de AIChE.
El centro de aprendizaje virtual de AIChE ofrece una variedad de cursos en línea, bajo demanda, a tu propio paso, y guiados por instructores expertos. Es cómodo y flexible, y además te permite ganar unidades de educación continua (CEUs) y horas de desarrollo profesional (PDHs)
¿Necesitas ampliar tus relaciones? Obten acceso inmediato a una red diversa y de amplio alcance.
Mediante un amplio rango de conferencias patrocinadas por AIChE, comunidades de membresía en línea, secciones locales y grupos, es más fácil que nunca reunirse con profesionales afines que estén alineados con tu industria y/o áreas de interés. AIChE te ofrece oportunidades para establecer contactos que abarcan el país, el mundo y las industrias, sin tener siquiera que dejar tu escritorio.
¿Necesitas aprender sobre algún nuevo tema o competencia? Los seminarios web de AIChE te pueden ayudar.
Los seminarios web de AIChE, en vivo y bajo demanda, cubren temas actuales e informativos de interés para todos los ingenieros químicos en un formato accesible desde tu escritorio. Los miembros profesionales tienen derecho a seis créditos gratis, con un valor de más de USD$700, válidos para seminarios web en vivo o bajo demanda, cada año.
¿Necesitas ayuda al investigar un proyecto? Explore la biblioteca virtual de AIChE
La biblioteca virtual de AIChE, disponible las 24 horas del día, los 7 días de la semana, proporciona acceso en línea, poderoso e interactivo, a más de 300 libros a texto completo, manuales, estándares y bases de datos a través de las colecciones de Knovel Life Sciences y McGraw-Hill Access Engineering Library.
Vea usted mismo el tipo de conocimientos especializados y de la plena AIChE beneficios de los miembros puede acceder a un conjunto de IMIQ/AIChe Miembro del porcentaje de adhesión especial de $149 US. Haga clic en Unirse ahora en esta página para comprar.
* Seminario gratuito oferta válida hasta 30 de diciembre.
Nota: Este carro de la compra es sólo para nuevos miembros. Si usted ya es miembro AIChE, comuníquese con servicio al cliente al 1-203-702-7660 para renovar su membresía.
Special AIChE Membership Offer for Instituto Mexicano de Ingenieros Químicos, A.C. (IMIQ) Members
Join & Receive a Free Webinar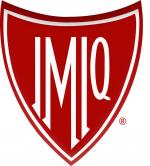 IMIQ is pleased to offer you a rewarding new opportunity to add a membership in AIChE, the global professional society for chemical engineers across a wide-spectrum of specific fields.
Our new partner organization provides valuable resources, tools, and a diverse global professional network you need to succeed… offering benefits to help you at every stage of your career.
Become a Joint IMIQ/AIChE Member Now for Just $149 US & Receive a Free Webinar*.
Click on Join Now on this page to purchase

Enter Promo Code IMIQ14 on the online application

Start enjoying the many benefits of global membership

Receive your Free Webinar, accessible 24/7.
Enjoy immediate access to these member benefits to meet your professional needs:
Need to build professional skills and knowledge? Visit the AIChE eLearning Center.
The AIChE eLearning Center offers a variety of online, on-demand, self-paced courses led by expert instructors. It's convenient and flexible, all while earning CEUs and PDHs.
Need to broaden your connections? Get instant access to a diverse, far-reaching network.
Through a wide range of AIChE-sponsored conferences, online membership communities, Local Sections and groups, it's easier than ever to meet like-minded professionals who are aligned with your industry or areas of interest. AIChE offers you networking opportunities without even having to leave your desk that span across the country, globe and industries.
Need to learn about a new topic or skill?
AIChE Webinars can help.
AIChE Webinars, live and on-demand, cover current and informative topics of interest to all chemical engineers in an accessible at-your-desk format. Professional members are entitled to 6 FREE 'credits', worth more than $700 (U.S.), good for live or archived webinars each year.
Need help researching a project? Explore the AIChE eLibrary.
The AIChE eLibrary, available 24/7, provides powerful, interactive, online access to more than 300 full-text books, handbooks, standards and databases thorough Knovel Life Sciences and McGraw-Hill AccessEngineering Library collections.
See for yourself the type of expert insight and the full AIChE membership benefits you can access as a joint IMIQ/AIChE Member at your special membership rate of $149 US. Click on Join Now on this page to purchase.
*Free Webinar offer expires December 30.
Note: This join shopping cart is for new members only. If you are already an AIChE member, please contact customer service at 1-203-702-7660 to renew your membership.