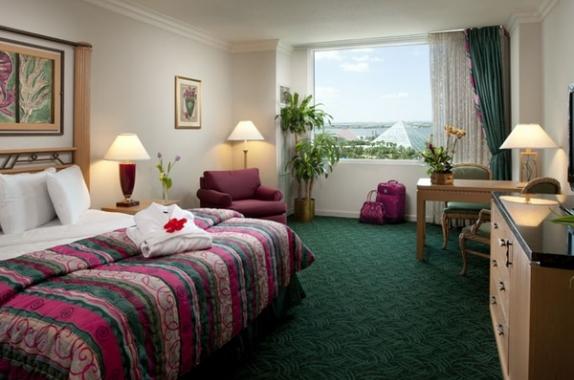 Please note that attendees must make their own hotel arrangements.
Moody Gardens Hotel:
7 Hope Boulevard,
Galveston, TX  77554, USA
Map & Directions
Special Negotiated Rates:
$149 per night (+applicable taxes)
Check in time: 4:00pm
Check out time: 12:00noon
Reservation Cut-Off Date:
The cutoff date for online reservations is September 15, 2014, after please call (1.888.388.8484) to request the group rate.
Two EASY WAYS to make your hotel reservations:
Online:
1.   Go to the Moody Gardens Hotel website.
2.   Above the flashing banner, fill in the check-in date, the number of adults, and nights.  Then click Book Now.
3.   On the Main Reservations Screen, go to the Group tab above the calendar boxes. Type in the Group Code box type code: chemical and click Update.
5.   You are now on a page that is titled South Texas Section of the AIChE.  Please select the room type and click Continue This Reservation.
6.   On the next page you will need to enter all your information, including your credit card information.
7.   After entering all your information, on the bottom left of the page you will need to select I have read and agree to the Terms and Conditions.
8.   You will be then directed to the final page that will show your confirmation number.
If you have any questions while making the online reservation, please call 1.888.388.8484 for assistance.
By Phone: 
Please call the following toll-free reservations number 1.888.388.8484 any time between 7am-11pm.  Please ask the reservations agent for the 2014 South Texas Section of the AIChE block.