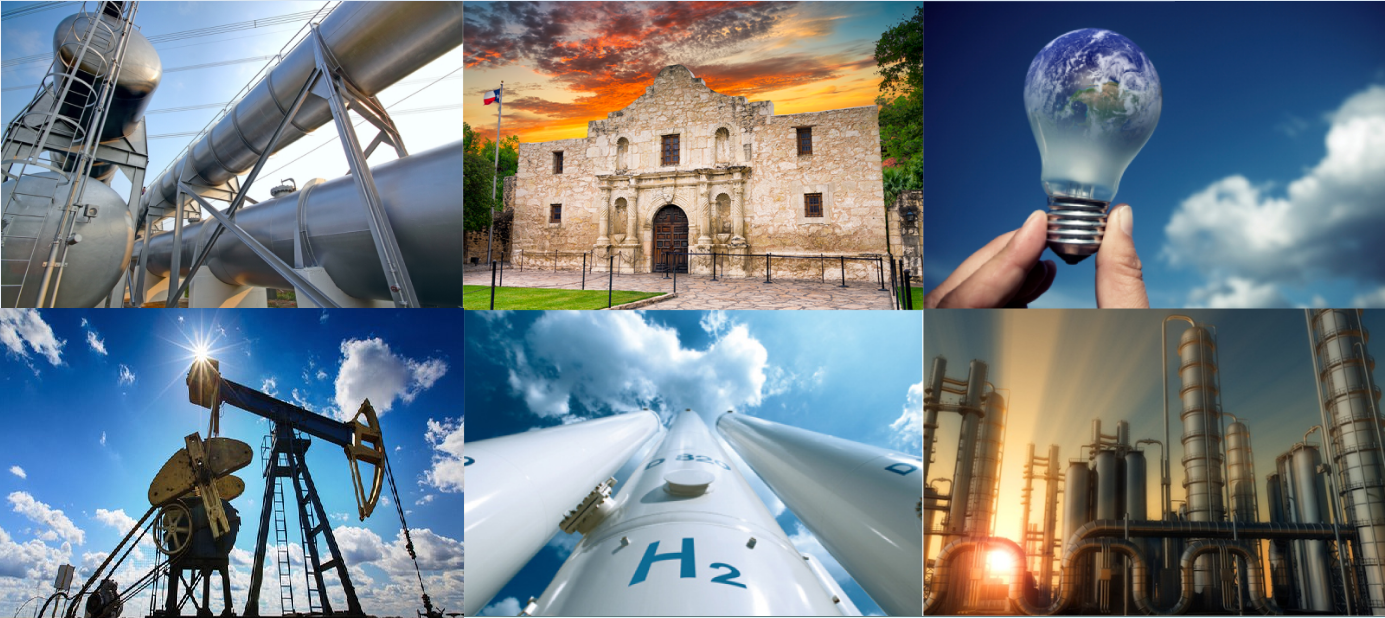 The triennial Natural Gas Conversion Symposium has been bringing together the world's leaders in natural gas conversion since 1987 to share information on the latest trends in research and technology development.
The NGCS 12 will include 100+ presentations by experts from academia, science, and industry, representing a wide range of experience at the forefront of technologies related to the conversion of fossil resources, biomass, and waste to syngas, energy, synthetic natural gas, hydrogen, liquid fuels and chemicals.
Sponsorship Benefits
Why should your firm be a conference sponsor?
Over 400 professionals and academics from all over the world will be in attendance in San Antonio.
As a sponsor, you will receive significant exposure to this audience while also supporting the continued growth and collaboration necessary to the field. It is through support of companies like yours that this meeting can increase knowledge sharing which leads to major breakthroughs.
Choose from sponsorship options that best meet your needs.
Branding-oriented sponsorships provide your company with high presence and visibility, specifically around one aspect of the meeting.
Messaging sponsorships allow your company to communicate its vision to a broad, or specific, group of conference attendees.
General sponsorships give your company a high level of recognition throughout the meeting.
Meeting Sponsorship Information
Contact Your Sales Representative


General Sponsorships
All sponsors receive core benefits:
Recognition on general sponsors signage
Recognition on the conference website
Mailing list of conference attendees
Platinum - $50,000
Core Benefits, plus:
7 full conference registrations
Exhibit space
Full page B/W ad in conference program book
Logo in conference promotional emails
Sponsor may provide banner to be displayed during conference
Gold - $25,000
Core Benefits, plus:
3 full conference registrations
Half-page B/W ad in conference program book
Logo in conference promotional emails
Silver - $10,000
Core Benefits, plus:
1 full conference registration
Logo in conference promotional emails
Bronze - $3,000
Messaging
Premium Ad in Program Book
$5,000 (3 available) Core Benefits, plus:
4-color advertisement on a cover space in program book
---
Email Banner Ad
$3,500 (2 available) Core Benefits, plus:
Sponsor banner advertisement in an email sent out to all attendees before the meeting


Branding
Gala Dinner
$30,000 (1 available)
Core Benefits, plus:
Exclusive recognition on signage and table signs throughout banquet • Thank you by conference chair before the banquet • 5 conference registrations • Exhibit Space* • Full-page ad (B/W) in program book • Sponsor logo in emails
Opening Reception
$20,000 (1 available)
Core Benefits, plus:
Recognition on signage at the Opening Reception • Logo on beverage napkins at the Opening Reception • 4 conference registrations • Exhibit Space • Full-page ad (B/W) in program book • Sponsor logo in emails
Tote Bags
$15,000 (1 available)
Core Benefits, plus:
Sponsor logo on 500 conference tote bags • 1 conference registration • Half-page ad (B/W) in program book • Sponsor logo in emails
Lanyards
$12,500 (1 available)
Core Benefits, plus:
Sponsor logo on lanyards distributed to all attendees • 1 conference registration • Half-page ad (B/W) in program book • Sponsor logo in emails
Badge Holders
$12,500 (1 available)
Core Benefits, plus:
Sponsor logo on badge holders distributed to all attendees • 1 conference registration • Half-page ad (B/W) in program book • Sponsor logo in emails
Notepads
$10,000 (1 available)
Core Benefits, plus:
Sponsor logo on notepads distributed to all attendees • 1 conference registration • Sponsor logo in emails
Poster Session Lunch
$10,000 (1 available)
Core Benefits, plus:
Special signage during the poster session lunch • Sponsor logo on beverage napkins at lunch • 1 conference registration • Sponsor logo in emails
Charging Station
$6,000 (5 available)
Core Benefits, plus:
Sponsor logo on charging station placed in high traffic area (or near your exhibit booth) • 1 conference registration
Coffee Break
$5,000 (3 available)
Core Benefits, plus:
Exclusive signage during coffee breaks for one day of the meeting • Opportunity to distribute promotional materials during sponsored coffee breaks
Please contact your sales representative for additional sponsorship opportunities. For questions or additional information, please email evanf@aiche.org