Transport and Energy Processes Division (TEP)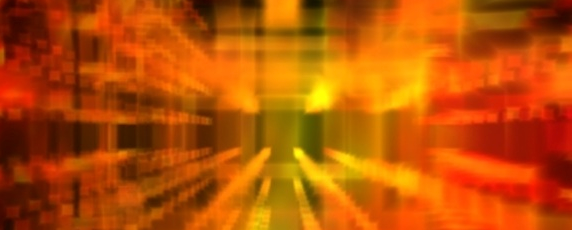 The TEP Division is conducting elections for several positions available in the Division Executing Committee. Please visit this link to view the biographies of the candidates, positions they are running for and to cast your ballot !
A s"TEP" ahead of the rest!
Who are we? And what do we do?
We are the "The Transport and Energy Processes (TEP) Division" of AIChE. Our charter is to promote the sharing of knowledge and experiences in the "fundamentals of transport phenomena and energy systems" across all traditional and emerging chemical engineering disciplines. The TEP division interest covers both practical and academic topics and both experimental and modeling related work. We believe that the broad interest in these topics is the best way for our entire community to develop a deeper understanding of the fundamentals of transport phenomena. The Transport and Energy Processes (TEP) Division reports on promising technologies being considered nationwide for pilot and demonstration scale development; for example, fuel cell systems capable of using a variety of fuels, and biofuel production facilities that use non-food, non-feed renewable feedstocks.
What does "transport" refer to?
Transport phenomena in chemical engineering covers the transport of mass, momentum and energy (including heat), and is present in all chemical and energy related processes. Transport impacts a broad area of topics, spanning conversion equipment such as chemical reactors, storage devices such as batteries, energy supply devices such as fuel cells, and many other emerging technologies that make processes more energy efficient and cleaner. Further, the scope of the Division extends beyond these applications and into the field of renewable feedstocks, alternative and flexible fuels, energy efficiency, and clean technologies.
Why is it important?
It is no secret that the energy and material demands of the planet are increasing, while resources are limited. Only a scientific and fundamental approach can help solve many of our current and future energy and feedstock challenges; the development of disruptive technologies is supported by having a fundamental understanding of the underlying phenomena and processes. The mission of the TEP Division is to bridge the knowledge gap on the way to sustainable and viable solutions.
How do we do it?
We promote academic and industrial collaboration by facilitating communications at the annual and spring meetings of AICHE. It is this collaborative environment that provides the opportunity for chemical engineers from a variety of fields to exchange ideas, discuss best practices, present challenges, and solve practical problems! It further provides participants in the Division's program access to insights on new ways to apply fundamental chemical engineering knowledge into their work practices.
Why should you join us?
Because you are a passionate chemical engineer who wants to dig deep to understand transport phenomena!
Because you like to connect with like-minded professionals to learn and teach!
Because solving tough engineering problems of the world excites you!
Because you want to give back to the engineering community!
Because you like leading edge technology!
Recent Activity
I have been researching (and disproving) the co2 emissions (greenhouse gas) global warming theory in many discussions in the SPE technical sections in the last several years, starting in the Carbon Capture, Usage, and Sequestration (CCUS) group. Our company develops the most complex simulation...
Read more